adidas Continental 80 shoes are the ultimate in sports lifestyle gear. With a retro design evocative of the eighties, their materials couldn't be more 21st century for optimal comfort and durability. In white and black with a choice of sharp trims.
The lifestyle-meets-sports classic.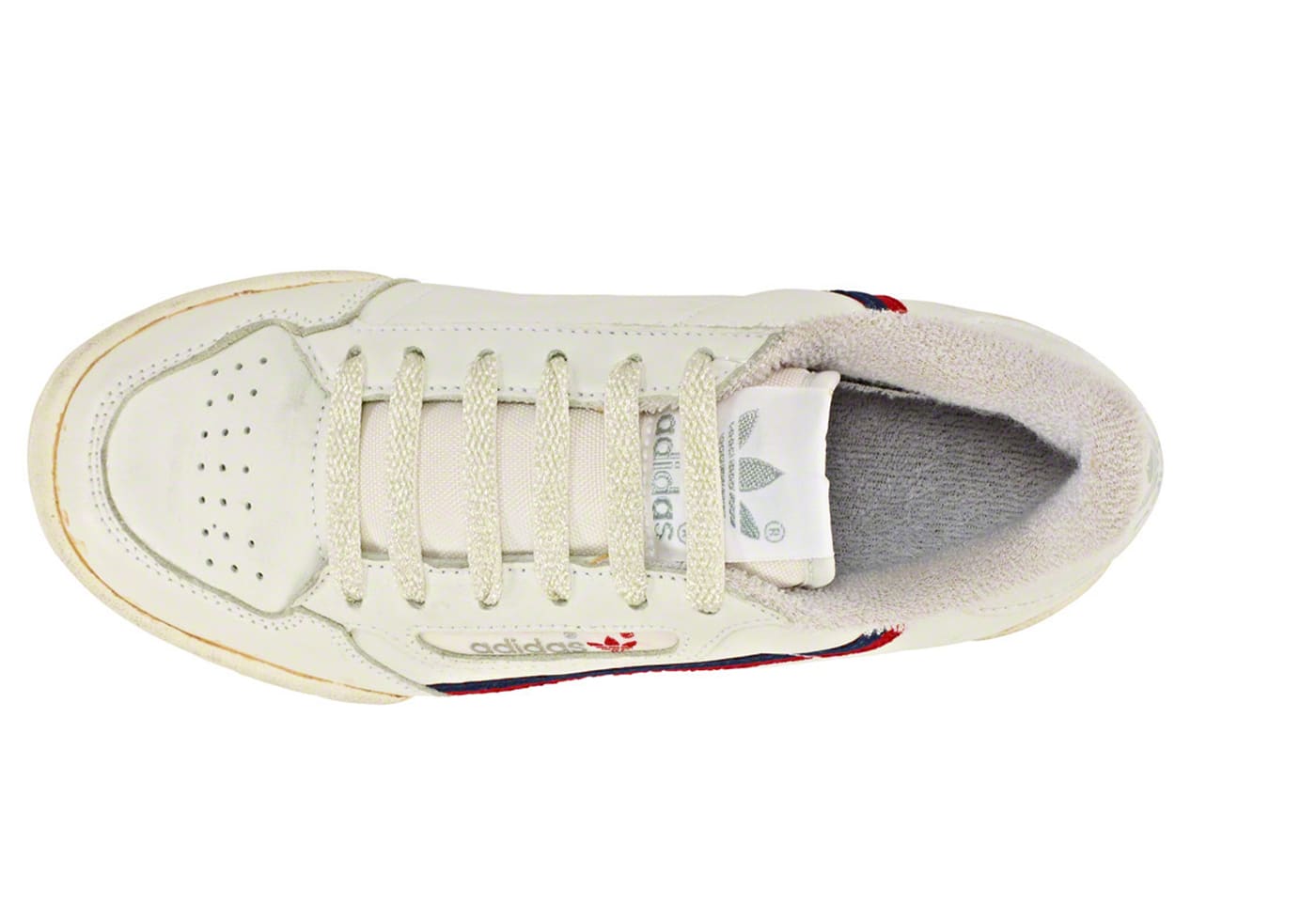 Crafted during a pivotal time in adidas history, the Continental 80 first hit the shelves in the late '80s. The silhouette donned a pristine, white leather upper with a labelled tab and a thin red stripe on the side.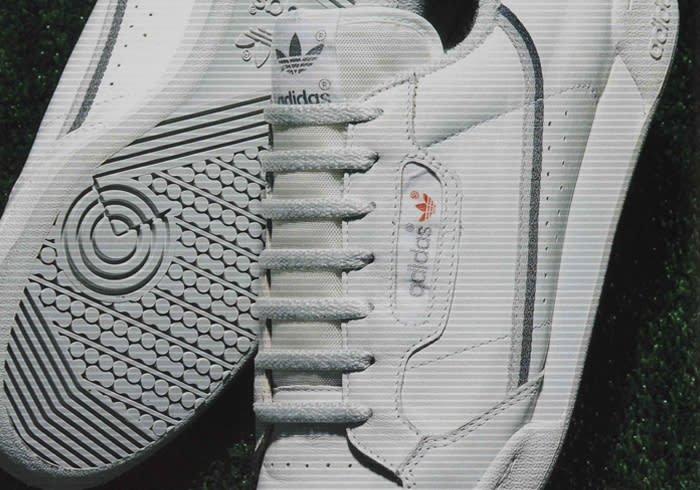 Minimal in style, the shoe offered premium flexibility and improved performance on the court. Continental 80 has since brought a fresh appeal to a vintage aesthetic—all with contemporary styling and materials.
adidas Continental 80 Shoes
Calling all trainer addicts: the adidas Continental 80 has arrived back safe and sound! This vintage number has flown in from the 1980s with the same qualities that made it a staple for every wardrobe back then. Still cool, still chic, still Continental 80. The timeless adidas Continental80 has been crafted with a full grain leather upper to deliver a supreme finish and leave quite the impression. Because first impressions do matter – that's why this one has lasted nearly four decades. Beneath the retro look, the Continental 80 is built with modern technologies like an OrthoLite® sockliner and split rubber cupsole to provide extra flexibility around the heel.
Diamonds are forever
The adidas Continental 80 carries a real sense of nostalgia for adidas fans. Take a trip into the adidas archives when you slip on this iconic shoe. The throwback design has a distinct retro feel, but the minimalistic look allows you to keep things strikingly fresh. The wide range of available colourways is enough to leave your head spinning: decisiveness will be needed here. Contrasting with the leather upper, dual-coloured piping and a colour-pop adidas window logo are incorporated into the midsole. Stand out from the crowd with the Continental 80, a must-have for any retro enthusiast.
Stay fresh inside and out
Thought this shoe was only cool on the outside? Think again. The OrthoLite® technology provides relief from bad odours by preventing the growth of bacteria and fungi with an anti-microbial, moisture-wicking insole. The adidas Continental 80 is a casual favourite, with a French terry lining that will keep you returning time and time again to a shoe famed for its comfort and freshness. Although originally an indoor tennis shoe, its revival doesn't have to be confined to the court. This is a truly versatile blueprint that's ready to be worn everywhere. Enjoy the throwback: it's here to stay.