CARLOTA DUDEK: FINDING CONFIDENCE THROUGH COMFORT
Unlocking your full potential happens when you feel comfortable inside and out. Your inner comfort is what helps you stand up to the external pressures you face every day. And your outer comfort is what brings your true self to the surface. A shining example of someone who embraces their inner comfort is none other than world-class breakdancer Carlota Dudek. From her home to the main stage and everywhere in between, she draws her confidence from knowing her true self and embodying it at every opportunity.
HOW DID YOU START DANCING?
Carlota: Dancing has always been a part of me. As a kid, I was dancing everywhere, all the time. But the older I got, the shyer I became. I realized that I needed to keep dance as a part of my life, otherwise I will be overlooked. I'd rather leave a mark on people with my personality and dancing became my tool to do that.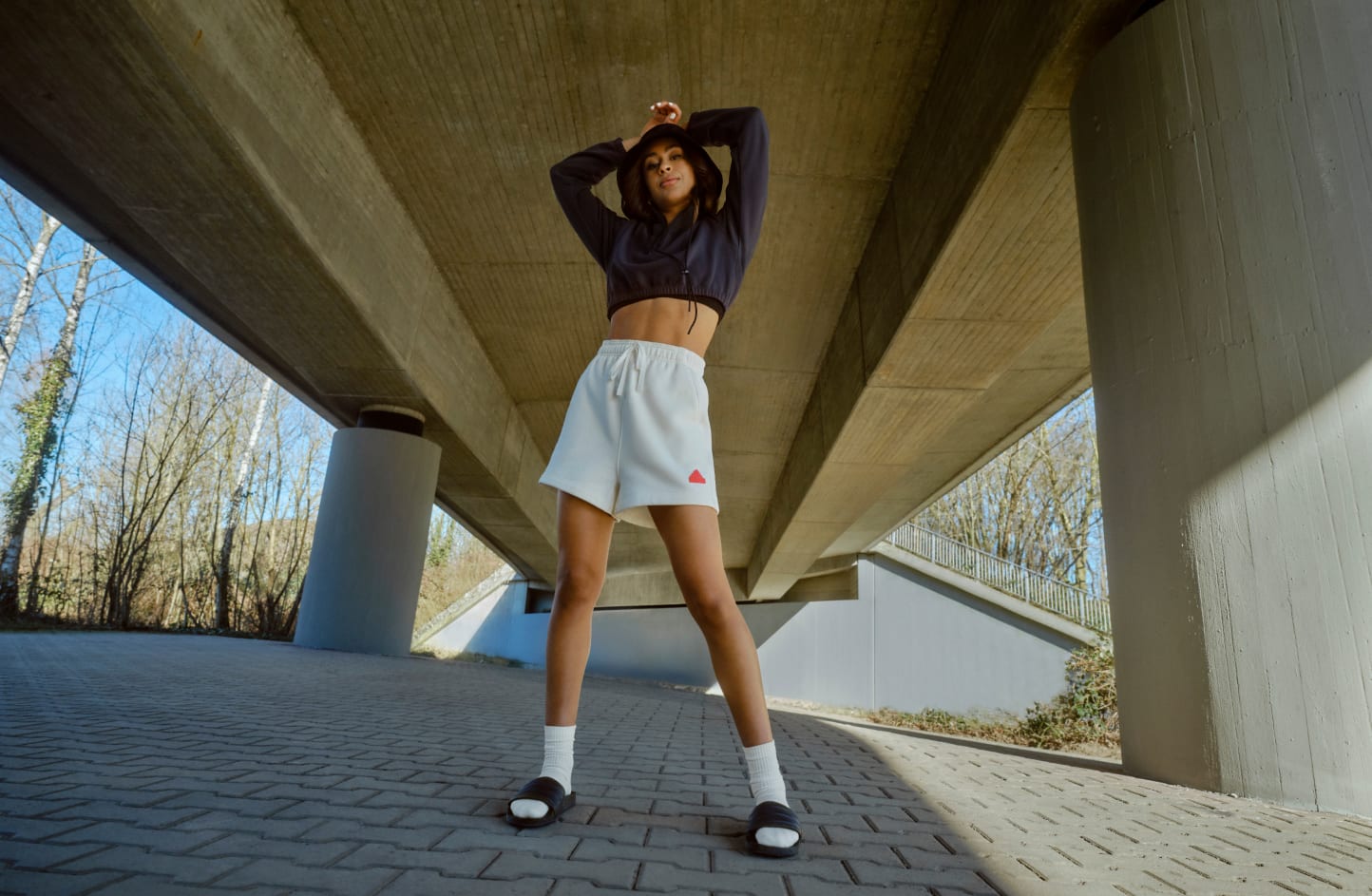 WHAT KIND OF DANCERS INSPIRE YOU?
C: I get my inspiration from many dancers, especially those who dance in different styles. For instance, in breakdancing, presence matters a lot. Whereas in contemporary dance, what you diffuse is even more important than the movement itself. Using different styles makes me realize that I need to truly know myself in order to express myself through dance.
WHAT HAPPENS WHEN YOU FEEL COMFORTABLE?
C: When I feel comfortable, I feel like my body and my mind are free. I'm at peace with myself, which allows me to perform with different movements and positions that may even seem ridiculous. But in the end, the goal is to create. And it's these out-of-the-box ideas that you have when you're comfortable that give the best, most original results.C: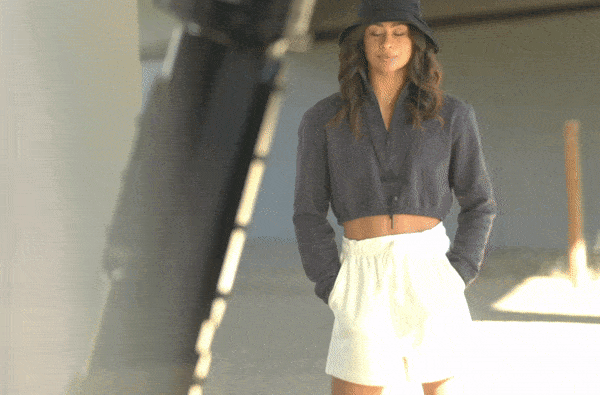 WHERE DO YOU FEEL THE MOST COMFORTABLE?
C: I'm used to performing in totally different places. From the Eiffel Tower to theaters, or dancing on the beach – everywhere. The energy and dynamism that come from these places makes me feel good. Because when your environment is made of positive and receptive people, it's motivating!
WHAT UNCOMFORTABLE THINGS ACTUALLY MAKE YOU MORE COMFORTABLE?
C: I realize that I actually like it when my surroundings or the situation is not on my side. When everything is perfect, you are supposed to be perfect too, which creates more pressure. But when the conditions aren't perfect, the pressure drops since I can only be as good as the situation allows. It creates a new challenge that motivates me to take new risks.
HOW DO YOU FIND COMFORT IN MOMENTS OF PRESSURE?
C: In moments of pressure, I try to visualize situations where I feel confident and comfortable. When I have to dance, I think about very simple movements that I like to do and that I know bring me out of my shell. If I have to model, I really try to only focus on myself. Otherwise, I'll start to make false assumptions about what people around me think. I imagine the outcome that I would love to see and say to myself, "if you don't give it your best, you won't get that result."
WHAT DID YOU DO TO PREPARE FOR THE ADIDAS SPORTSWEAR SHOOT TO MAKE YOURSELF COMFORTABLE?
C: For the shoot, I was trying to convince myself that I was a professional model. The truth is that was my very first experience modeling and I had no clue of how to deal with the situation. So, my solution was to convince myself that I had already mastered everything. I was able to come up with poses and adapt to the photographer. The most important thing was that I felt in harmony with the clothes that I was wearing, so it was easy to highlight them.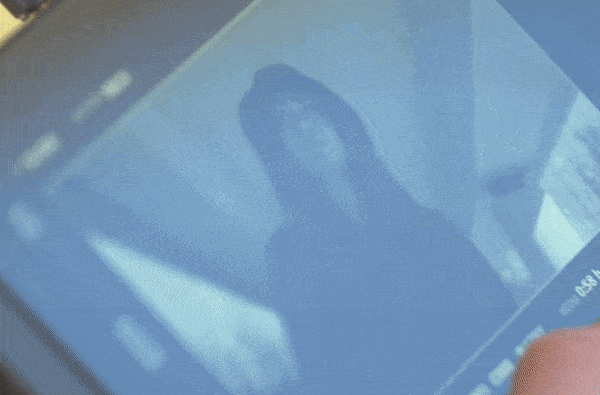 DO CLOTHES/FASHION CONTRIBUTE TO YOUR IDENTITY?
C: I don't think anyone would deny this. The style of the clothes we pick is directly based on what makes us feel comfortable, confident and represents us. It's the reflection of our personality.
HOW IMPORTANT OF A ROLE DOES CLOTHING HAVE IN BEING YOUR TRUE SELF?
C: Clothes should allow us to feel confident, to be aligned with who we are and how we assert ourselves. We can choose clothes that fit our shapes or, on the contrary, that hide them. We can choose something colored or rather neutral. No matter what you pick, the most important thing is that we feel free while wearing them.
COMFORT UNLOCKS POSSIBILITIES
Carlota unlocks her true potential by embracing her inner comfort and finding confidence in being her unapologetic self. Discover the possibilities you can unlock for yourself by exploring our latest sportswear collection and finding your ultimate state of comfort.
Stay Updated
Be the first to know all about stories, launches and events.