STAN SMITH MYLOTM: MADE WITH NATURE
Stan Smith Mylotm, adidas' latest concept shoe, introduces a mycelium-based material.
We're on a journey to create a more sustainable world. But what if the best way to work for nature was to work with it? And what if the answer was right under our feet…
As a major global company, adidas has been part of the problem which is why we are committed to finding solutions. Our end goal? A fully circular future. One where adidas products are made using materials developed from natural ingredients, or with cells and proteins in a lab, so they can ultimately return to nature – moving away from the use of finite, fossil fuel-based resources that deplete the planet.
Stan Smith Mylo™ is a major step forward in this bold ambition – our pinnacle exploration into creating footwear products that are truly Made with Nature.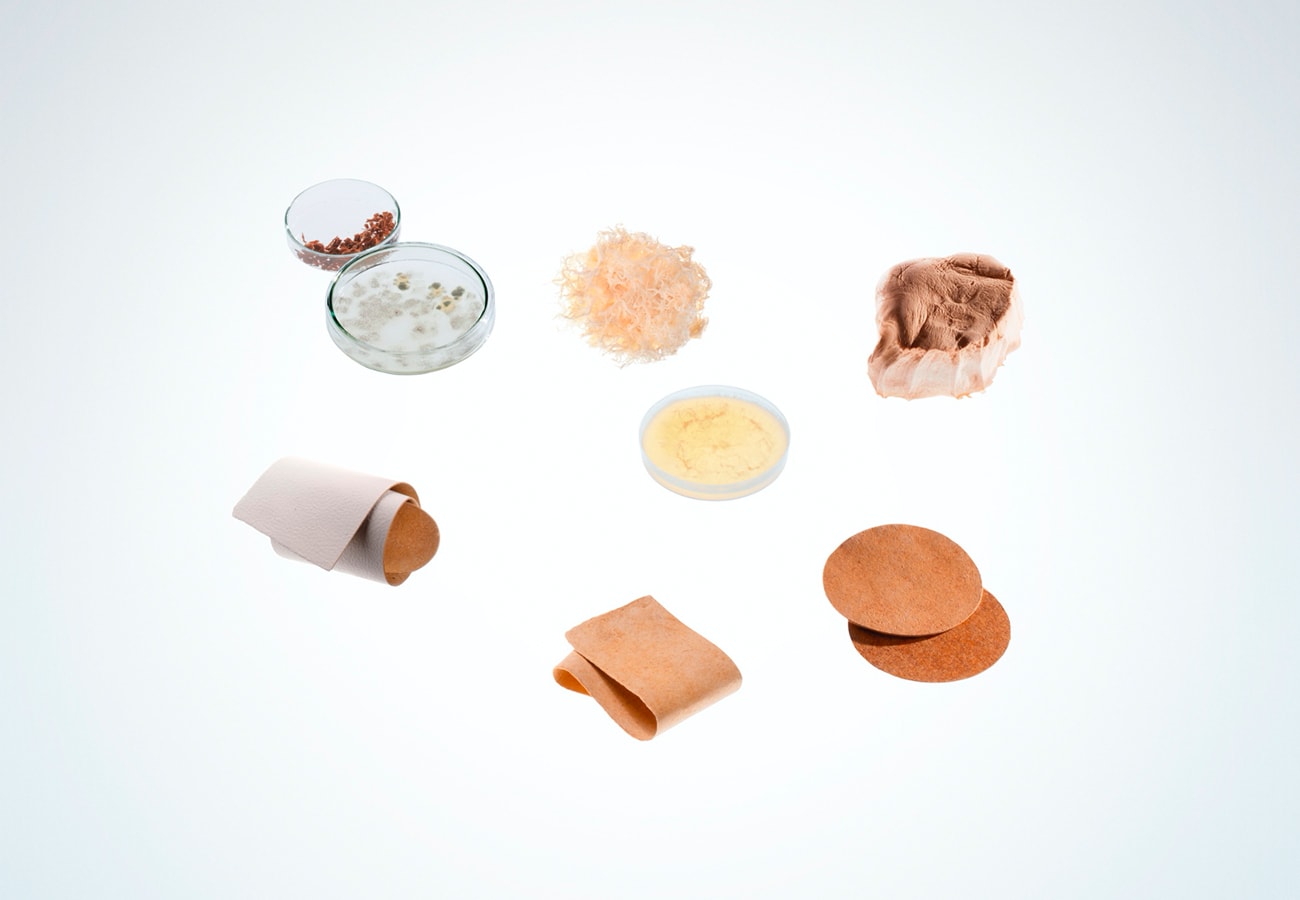 A MATERIAL CHALLENGE
With the ambition of creating products at mass scale, one of the key elements to using natural materials in the creation process is to ensure adequate supply.
At the same time, the material needs to be comfortable, durable, and perform as well as – if not better than – 'traditional' materials, like animal and synthetic leathers.
Enter mycelium.
Mycelium is a sprawling, renewable interlaced web that threads through soil. Mushrooms are the fruit of mycelium.
Imagine the branches and vines that grow apples or grapes – mycelium functions like those twisting, branching supports, just under the surface.
Mylo material is made from mycelium and is created using a highly efficient grow process – taking less than two weeks to grow. The process takes advantage of a cutting-edge vertical agriculture technique, allowing it to be grown in a controlled lab environment that increases the yield per square foot.
"The introduction of Mylo as a new material is a major step forward in our bold ambition to help END PLASTIC WASTE", said Amy Jones Vaterlaus, Global Head of Future at adidas. "As a planet, we must learn to work with nature rather than against it and put all our efforts into finding innovative solutions that are created responsibly with resources that renew at a sustainable pace. Designed in synergy with earth's ecosystems. And as a brand, we continue to explore the possibilities in material innovation."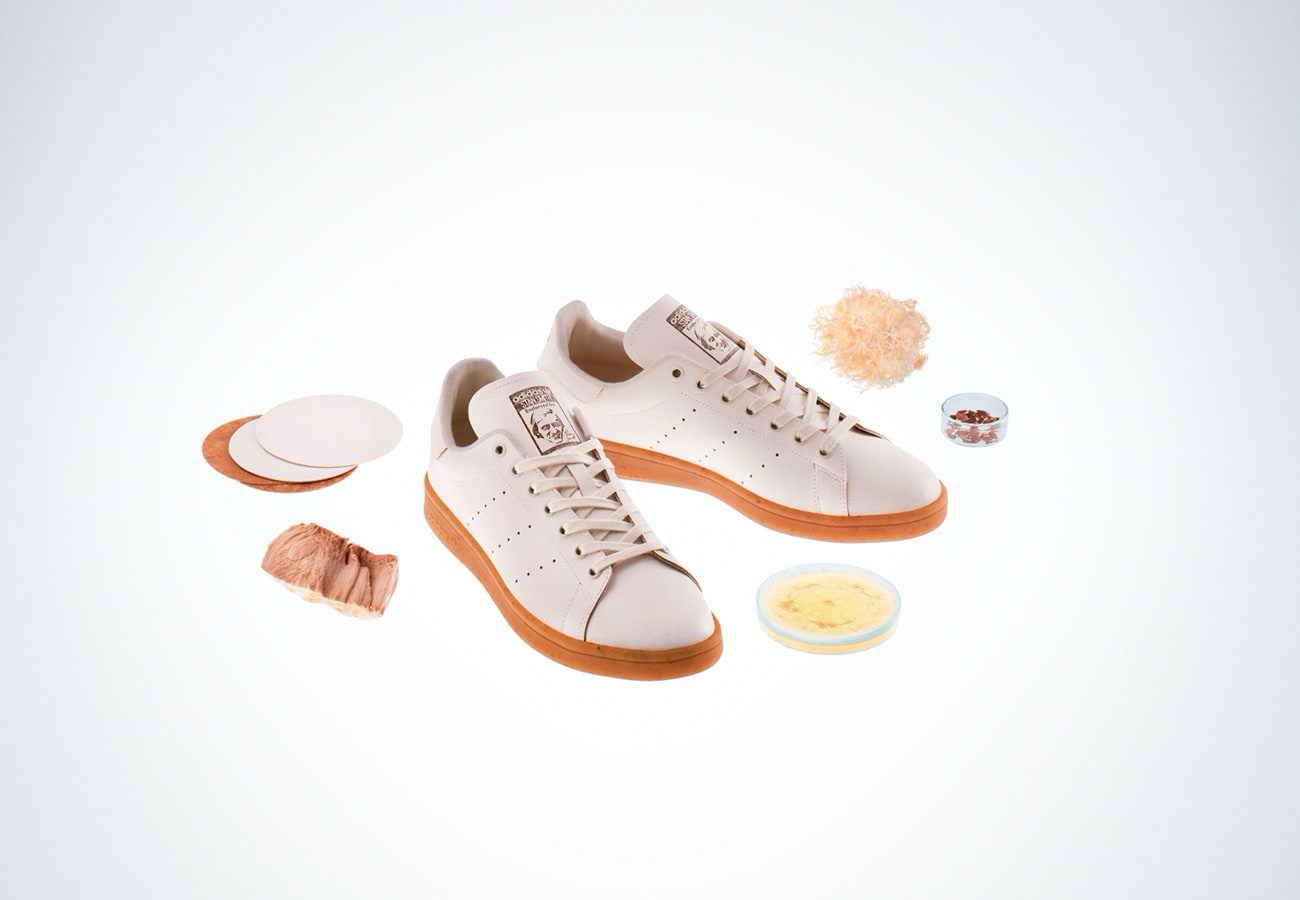 RECREATING AN ICON
Mylo material is versatile as it can take on any colour, finish or emboss, but we chose our simple and classic Stan Smith as the first silhouette to be crafted from the game-changing new material.
Stan Smith is one of our biggest and most iconic franchises, meaning we can scale the rollout of Mylo faster to create a more immediate and significant impact for the environment – with a commercially available proof of concept expected in the near future.
The shoe – made possible through a collaborative partnership with Bolt Threads, a biotechnology company committed to creating the next generation of advanced materials – pays homage to the brand's heritage of creating sports shoes, with a new pledge of responsibility.
Through this type of collaboration, we can change the way our products are made, and inspire others to do the same, as we seek to build a more sustainable world and ultimately end plastic waste forever.
Stay Updated
Be the first to know all about stories, launches and events.