TRADE GEAR IN & PASS IT ON
Unworn or completely worn out, adidas gear always has value. Even old socks can be the start of something new. Trade your gear in, versus throwing it out, with adidas Infinite Play. Get rewarded and together we keep it out of waste.
When we're done with our adidas clothes, shoes and accessories, chances are someone else would value them. adidas Infinite Play gives you the chance to trade gear in versus throwing it out or leaving it unused at the back of your wardrobe. So, if it's out of play, pass it on.
It's easy. We designed it that way, to make things as convenient as possible. Use the service via the adidas app and we'll either pick up your used gear or you can send it back to us. Either way, you'll be rewarded with an eGift Card and Creators Club points.
SIGN UP AND SIGN IN
Once you've downloaded the adidas app and signed in you will automatically become a Creators Club member. This gives you an exciting mix of benefits, including access to adidas Infinite Play.

CHOOSE YOUR TRADE
Worn, torn or tired, adidas will accept apparel, shoes and accessories in any condition. All items you purchased directly from adidas UK in the past 5 years can be traded back to us, if you purchased it online or in-store using your Creator Pass (found in the profile area of the adidas app). Simply go to the Infinite Play My Gear section where you'll see eligible items from your purchase history with their trade in value. A minimum value of £20 applies, but there is no cap on the amount of products you can trade in.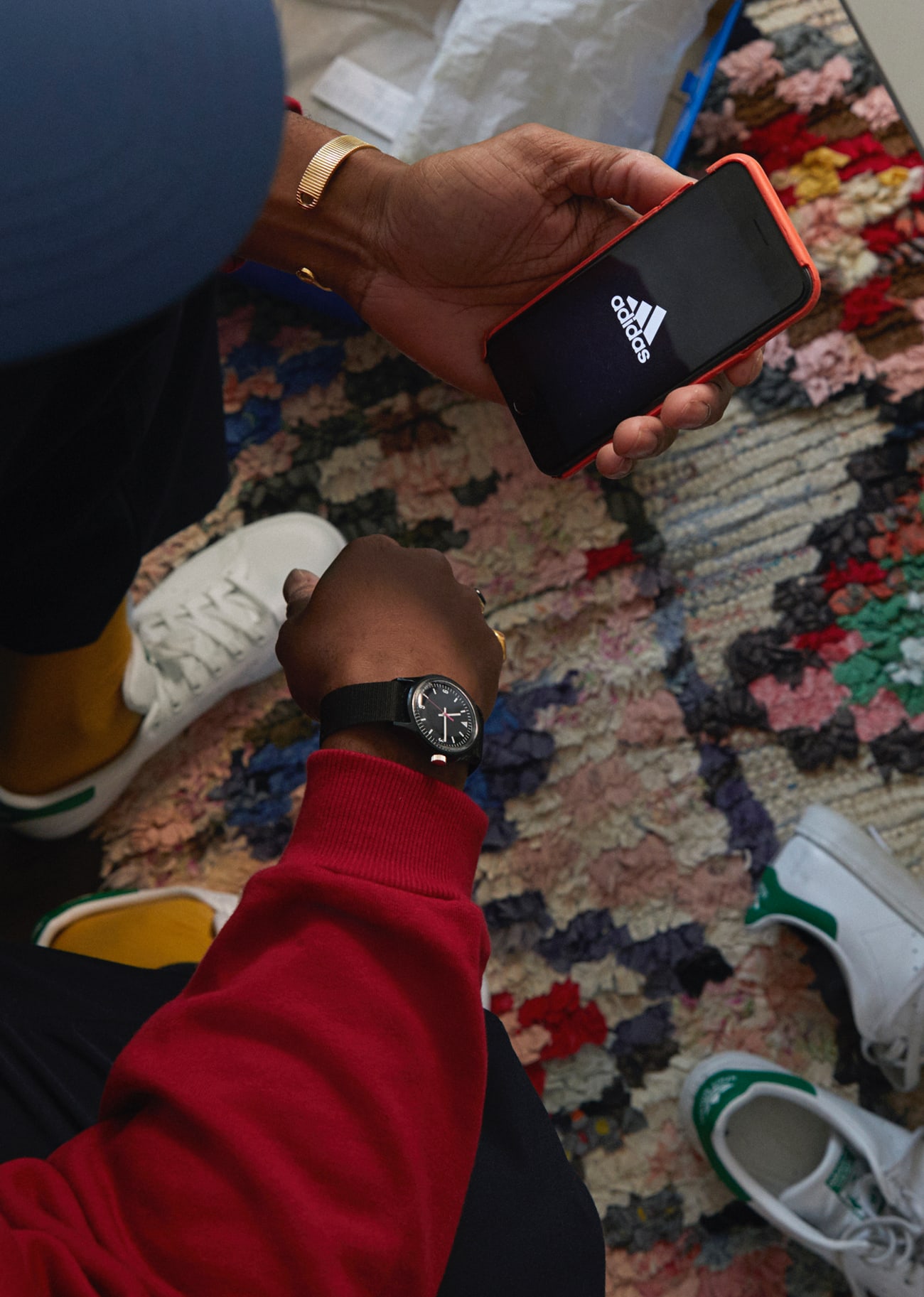 FREE COLLECTION OR FREE POST
Depending on where you are located, there are a number of options available to you. Either a courier service will come to collect gear from your door at a time that suits you, that day or later that week. Alternatively, you can pop your gear in the post. We'll send you a free postage parcel with a pre-printed label to make it super quick.

GET REWARDED
This service aims to help every one of us prevent waste from reaching our oceans. We want to re-think – and share responsibility for – the way in which we treat items once we're finished with them. That's why we'll reward you for getting involved. For every confirmed transaction you'll receive an adidas eGift Card and 200 Creators Club points. The eGift Card amount will be calculated from the total trade in value of the items you chose. Your reward will be sent via email and will be available on the adidas app as soon as we receive and check your items at our warehouse.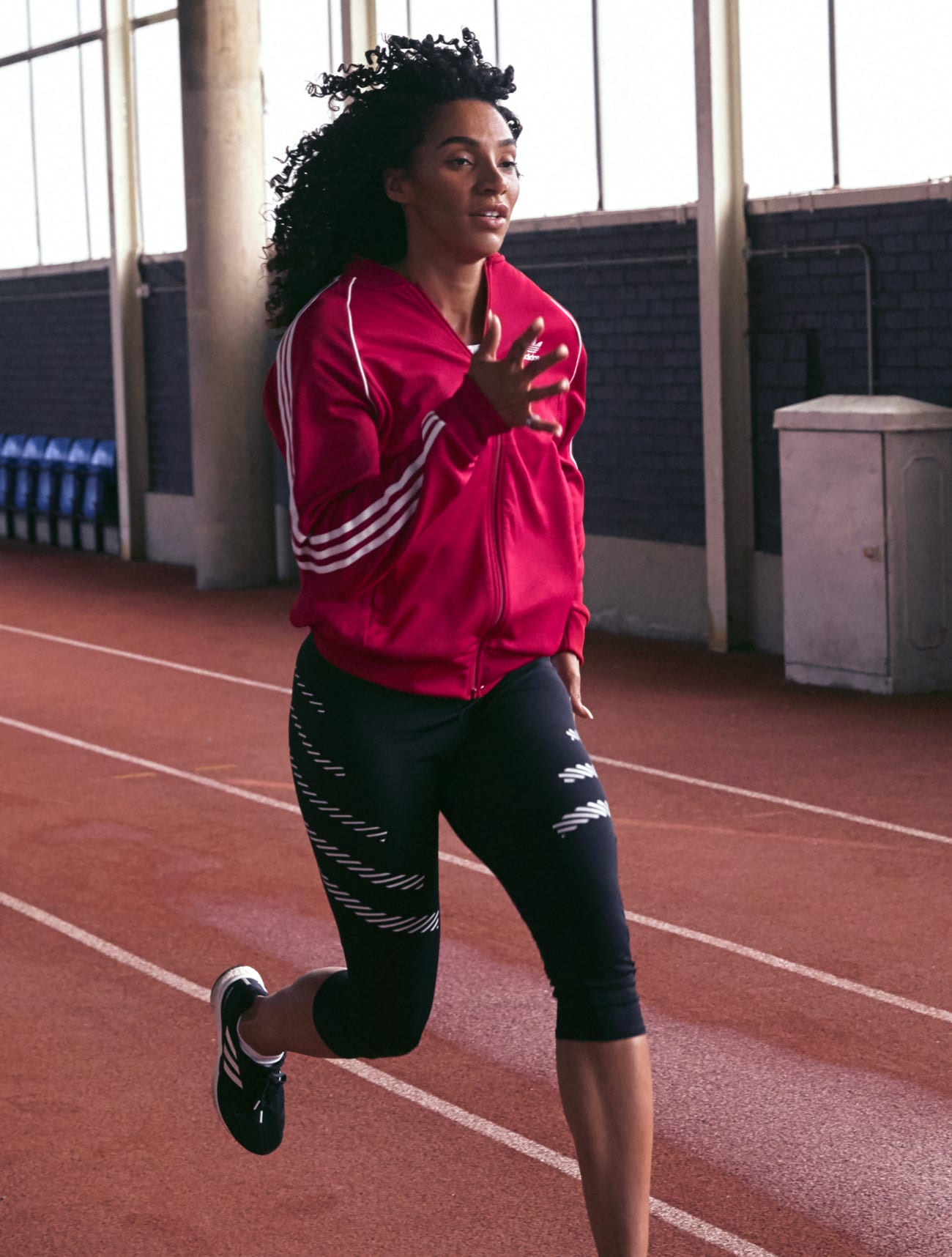 KEEPING YOUR GEAR IN PLAY
When we receive your adidas gear, we'll check and sort it, then clean or repair it if needed. Our aim is for as much adidas clothing, shoes and accessories as possible to be given a new life with someone else. We do this by reselling them. Only if it's really game over, and the item is no-longer fit for purpose, will it be turned into something new using the most innovative techniques available to us. Our goal is to ensure your gear stays in play and doesn't end up in landfill or ocean waste.

adidas gear was made to be played and replayed, time and time again. So, if you have trainers you barely wear, socks you wore too much, a track top that hugs or leggings that no longer do, don't bin them or leave them at the back of your wardrobe. Release their value and pass it on to someone new. It's better for them, for you, for future owners and the planet.
Keeping clothes in use for an extra 9 months can reduce carbon, water and waste footprints by 20-30%.
Source: WRAP, 2012
Stay Updated
Be the first to know all about stories, launches and events.