How To Tie Dye: A Step By Step Guide To Tie Dyeing At Home
We teamed up with the style mastermind behind Specs and Blazers to try tie dyeing at home. From tie dye techniques to styling tips, check out our complete guide to tie dye.
LEARN HOW TO TIE DYE WITH STYLE BLOGGER SPECS AND BLAZERS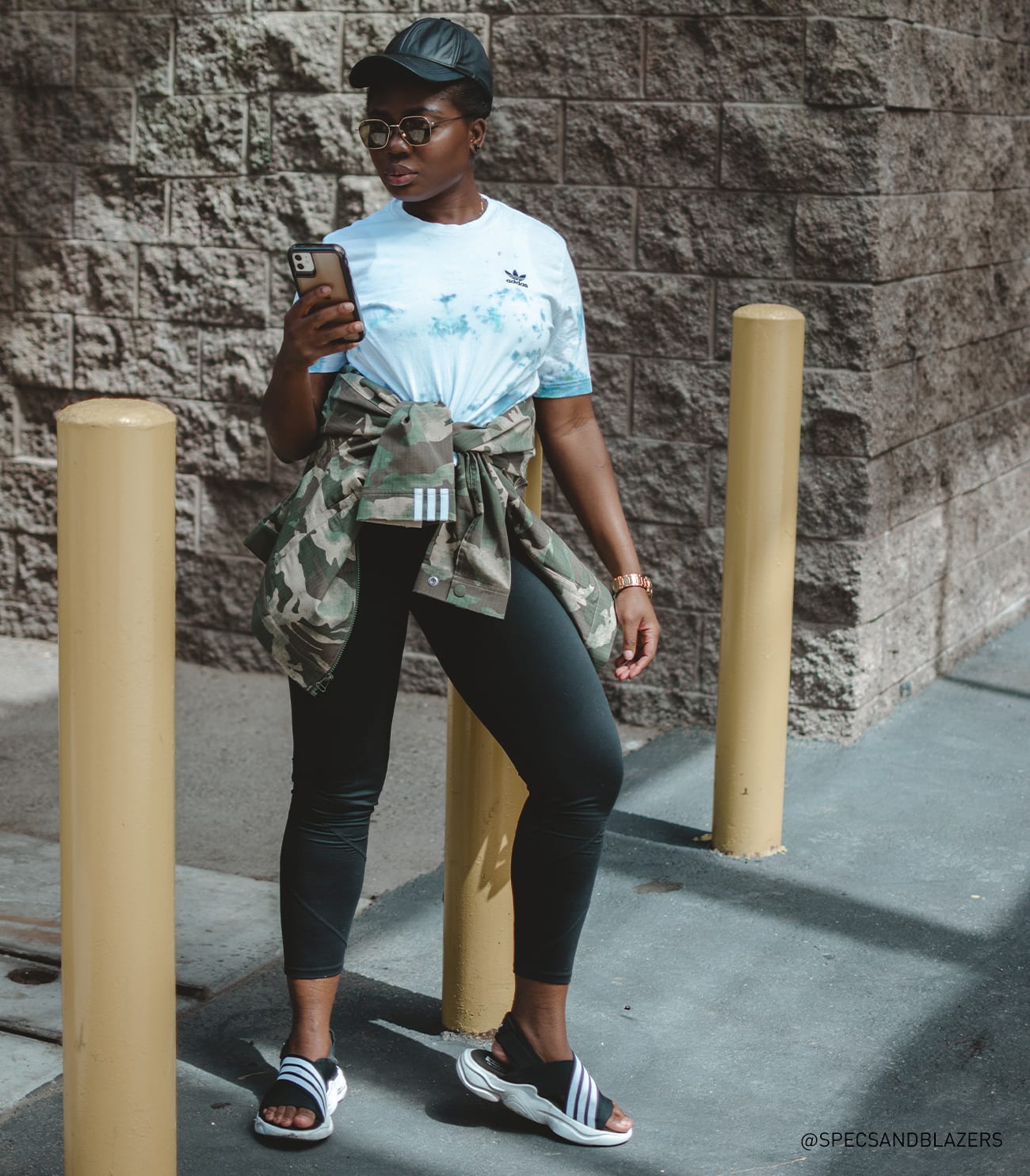 Ready to try tie dyeing? Doing your own tie dye at home is an on-trend way to refresh your style; whether you want to spruce up some of your gear that's–ahem– seen better days, or you're starting from scratch to create new looks that are all your own.
We teamed up with style mastermind Niké of Specs and Blazers to try tie dyeing at home. She documented her gorgeous results and offered her advice for styling DIY tie dye to look modern and fresh.
Learn how to tie dye your own t-shirts, tanks, hoodies, or anything else you can think of, with this complete guide to tie dye.
SUPPLIES FOR TIE DYEING AT HOME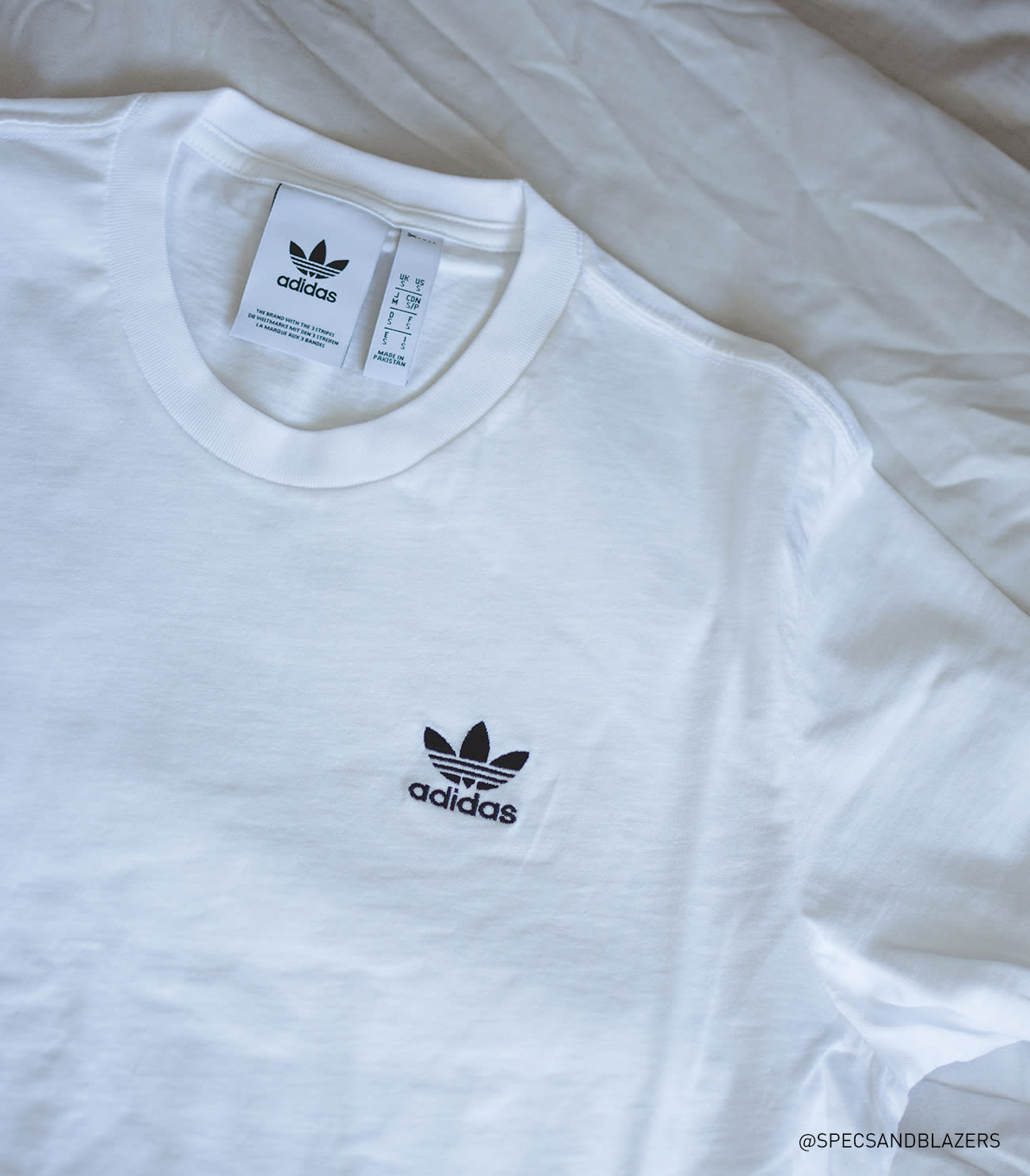 You will need:
Items for tie dyeing : If you're wondering what to tie dye, start with something that's 100% cotton in white or a light colour. Try t-shirts, socks, bandanas, or a sweatshirt; you can tie dye any item of cotton clothing. Natural fibres like cotton, linen, or wool will absorb dye, whereas polyester-based fabrics or trims tend to resist dye. Make sure your items are clean. If they're brand new, wash them ahead of time. This will help the material absorb more dye.
Non-toxic tie dye: A kit like this one also includes special squeeze bottles, gloves, and bands for tying. You can also tie dye with food colouring.
Plastic squeeze bottles: These are often included in tie dye kits.
Rubber bands: This is what puts the "tie" in tie dye. Use thick, sturdy rubber bands.
Plastic bags: You'll need a separate bag for each item you plan to tie dye.
Rubber gloves
Apron
Tarp or plastic cover to protect surfaces
Tub or utility sink for rinsing items
D.I.Y. TIE DYE: STEP-BY-STEP
Step 1) Prepare your tie dye area by laying down a tarp or plastic sheet. While many dyes for tie dyeing are non-toxic, they can still make a mess. Wear gloves to avoid staining your hands and an apron to protect your clothes.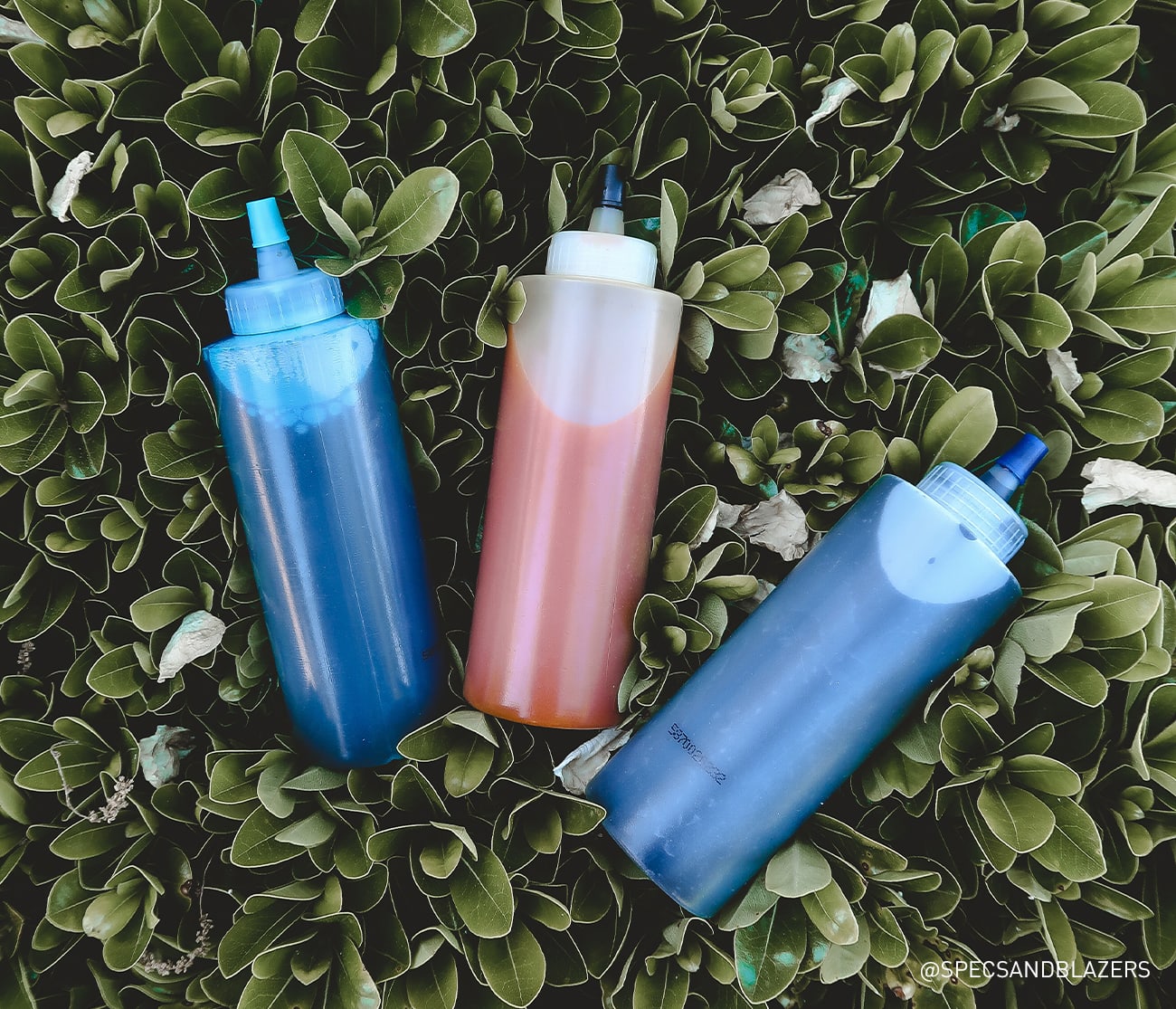 Step 2) Mix each colour of dye in a plastic squirt bottle.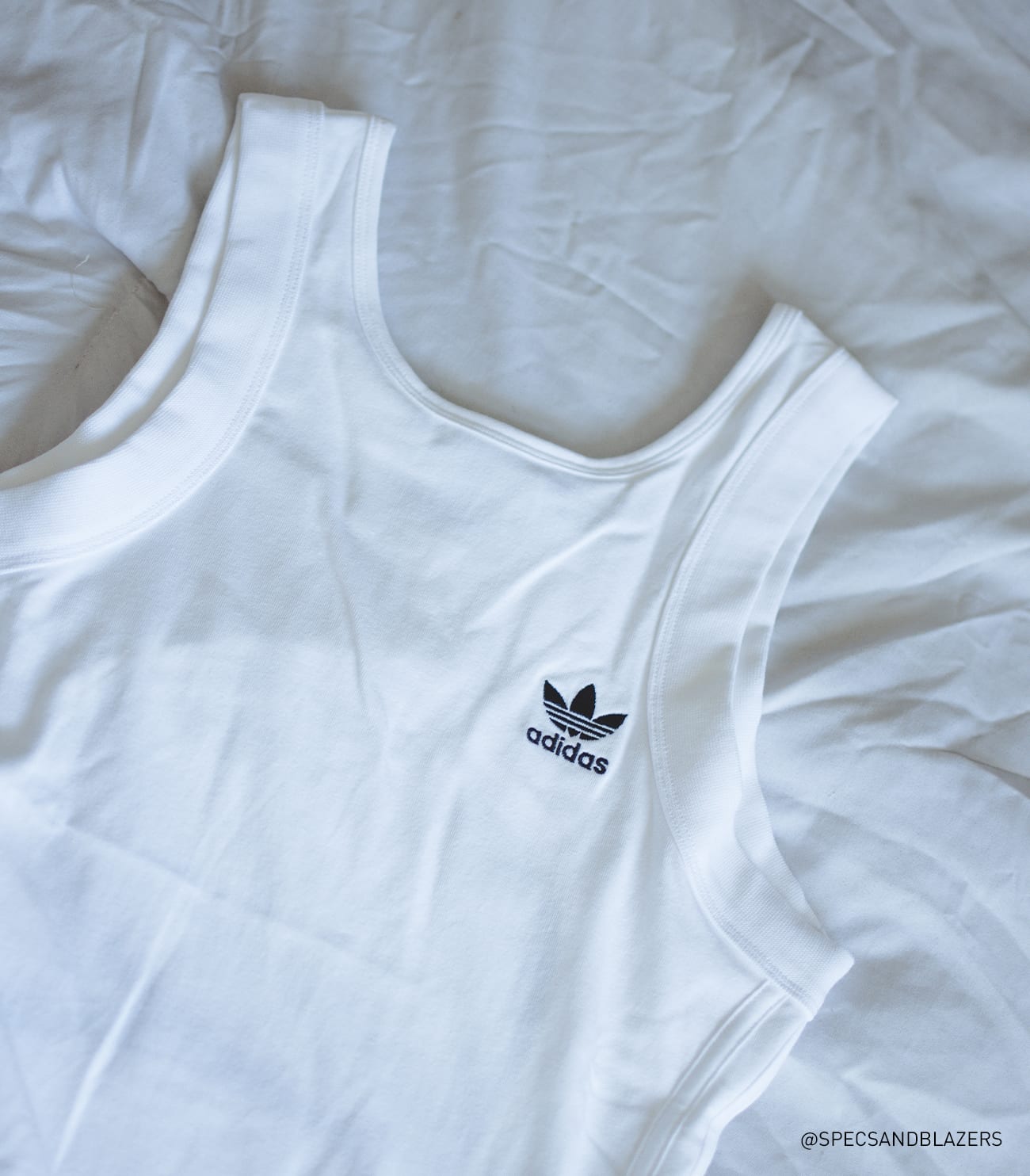 Step 3) Start with a clean cotton item, like a hoodie, a towel or a tank top. Rinse your garment with water and squeeze it out until it's completely, evenly damp.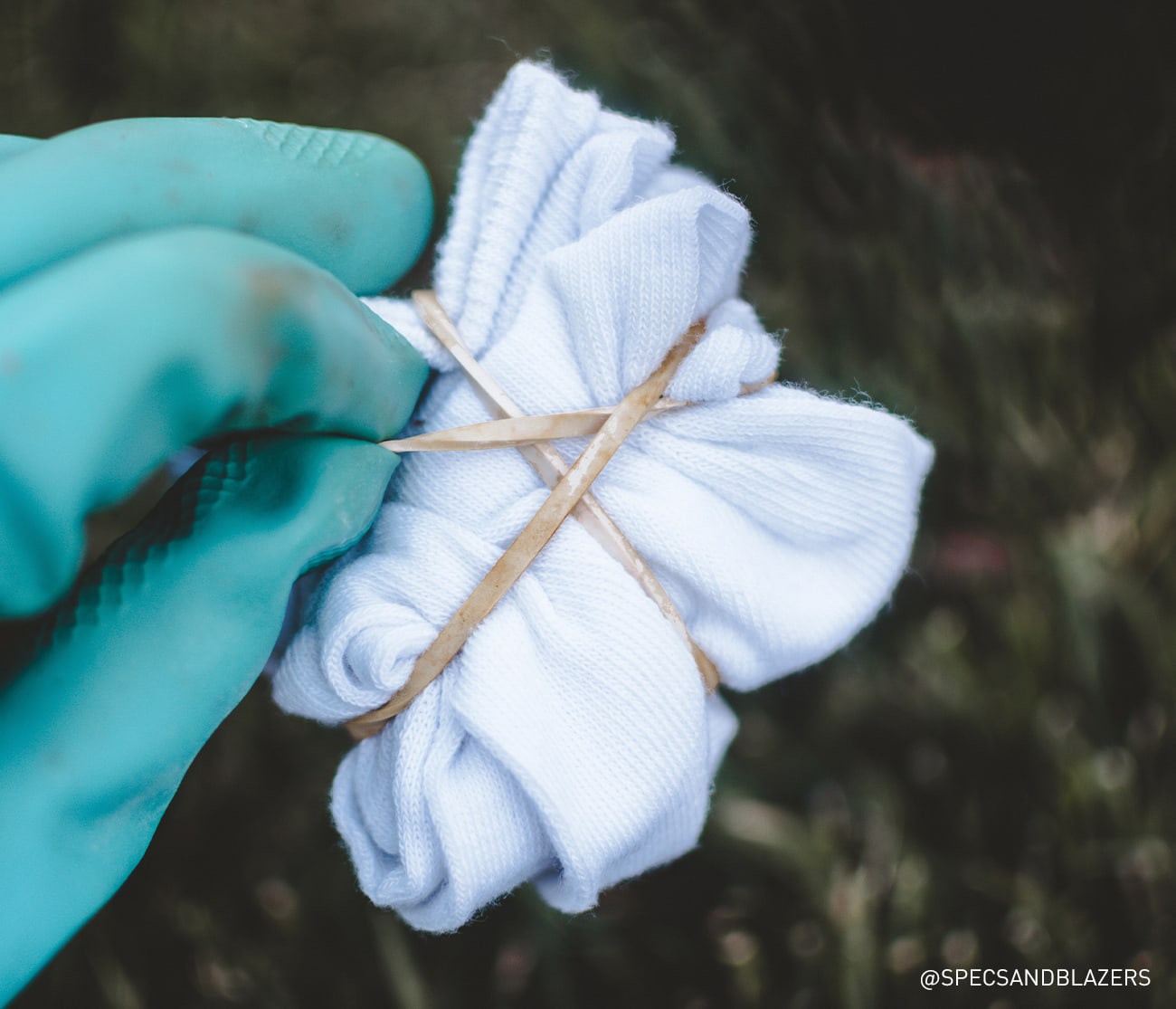 Step 4) Fold or crumple your damp garment. For a freestyle splatter tie dye effect, crumple the item into a tight, chaotic bundle. You can also try one of the tie dye techniques explained below, like tie dye stripes or bleach tie dye. Tightly wrap your folded item with a rubber band.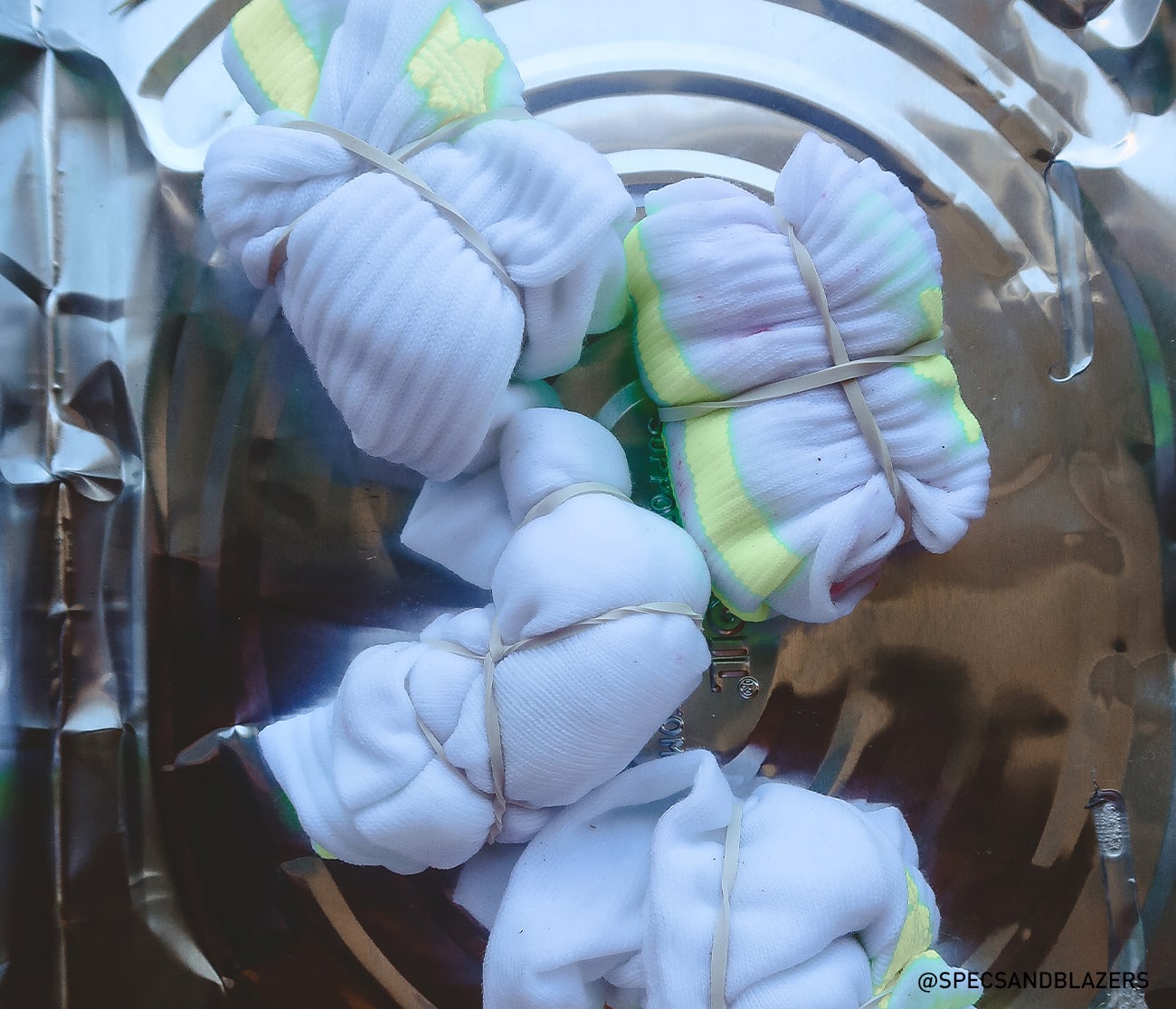 Now for the fun part!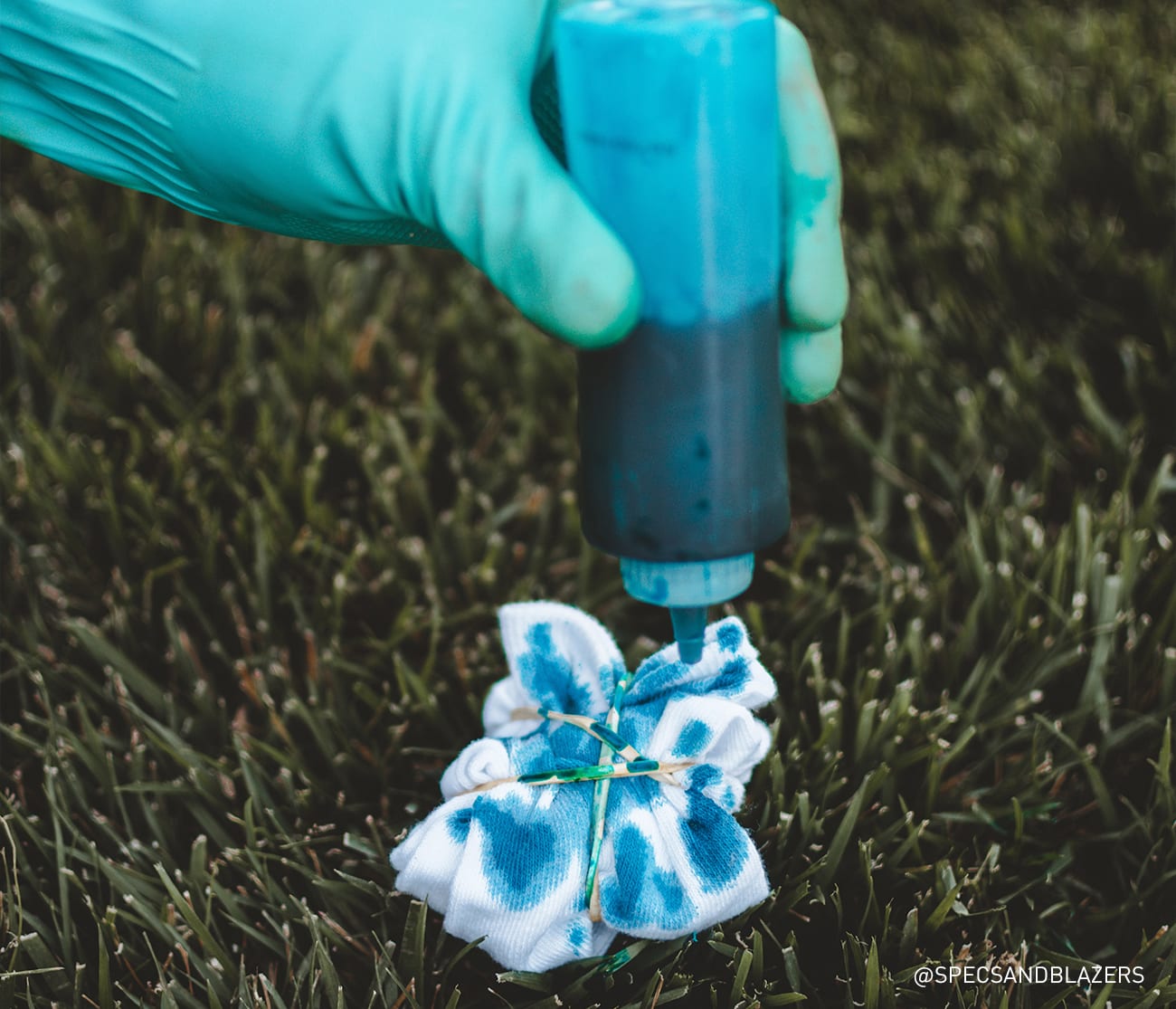 Step 5) Apply the dye by squirting your bundled garment with the colour—or colours—of your choosing.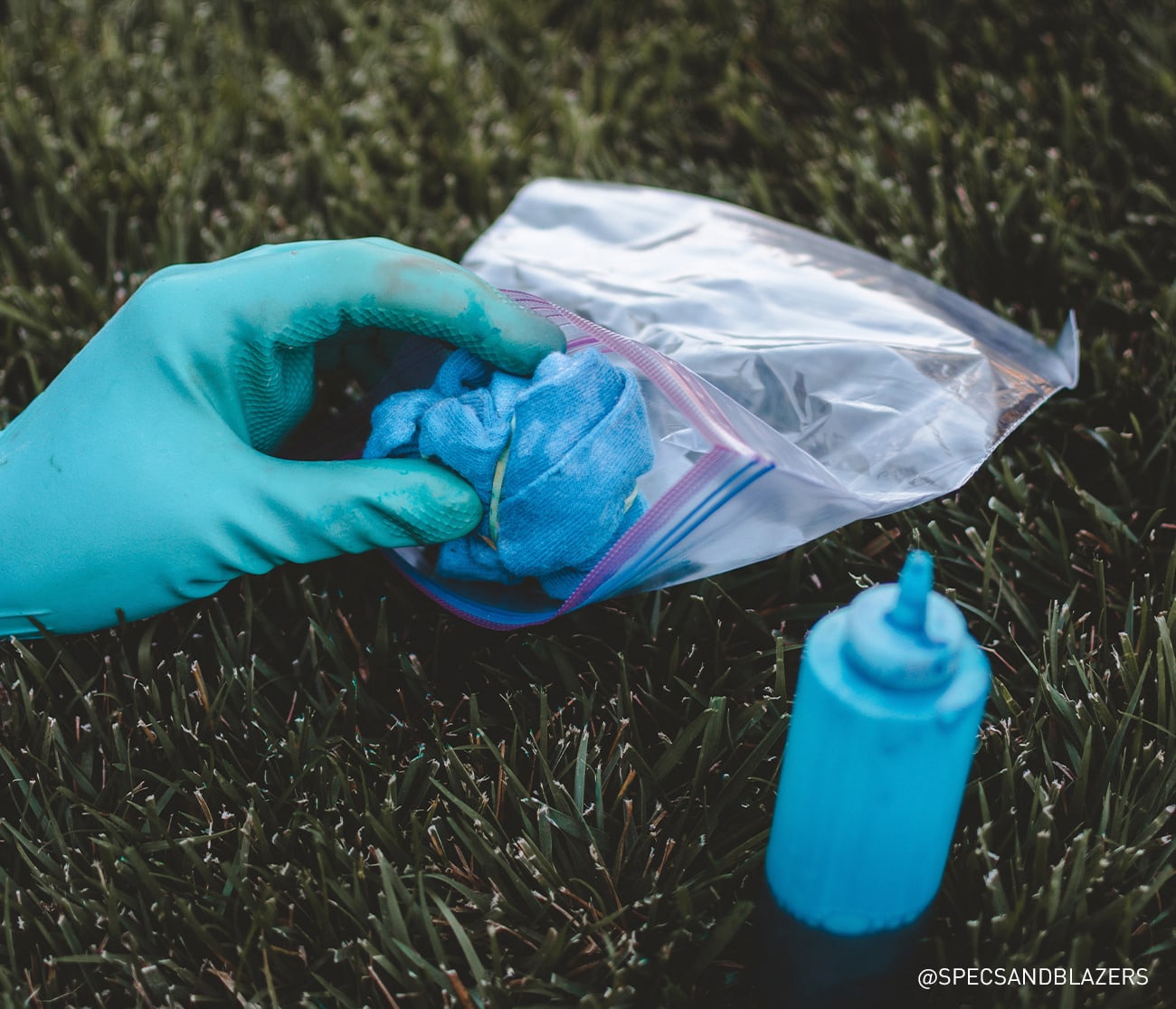 Step 6) Once you've applied the dye, secure each dyed item in its own plastic bag. Leave the bundled items in plastic for up to 24 hours.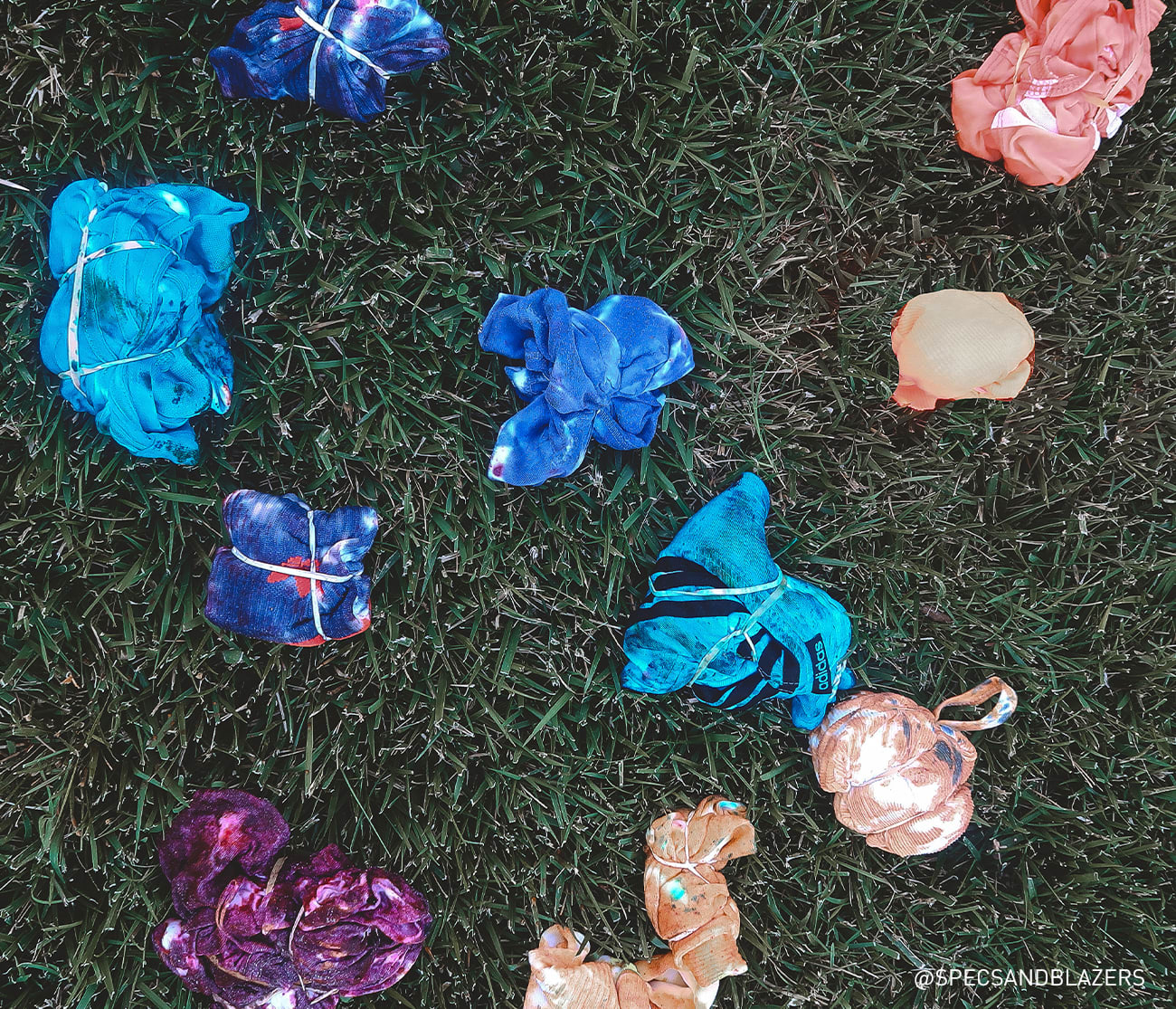 Patches of the garment that are exposed will absorb colours readily, while the rubber bands and tight folds prevent dye from saturating other areas of the fabric. This resist-dye method creates the vibrant, painterly patterns that tie dye is known for.
Step 7) After letting the dye set, remove plastic bags and rubber bands from your tie dyed items and unfold them. Rinse your dyed garments thoroughly, until the water runs somewhat clear.
Step 8) Machine wash your tie-dyed items individually or with very similar colours.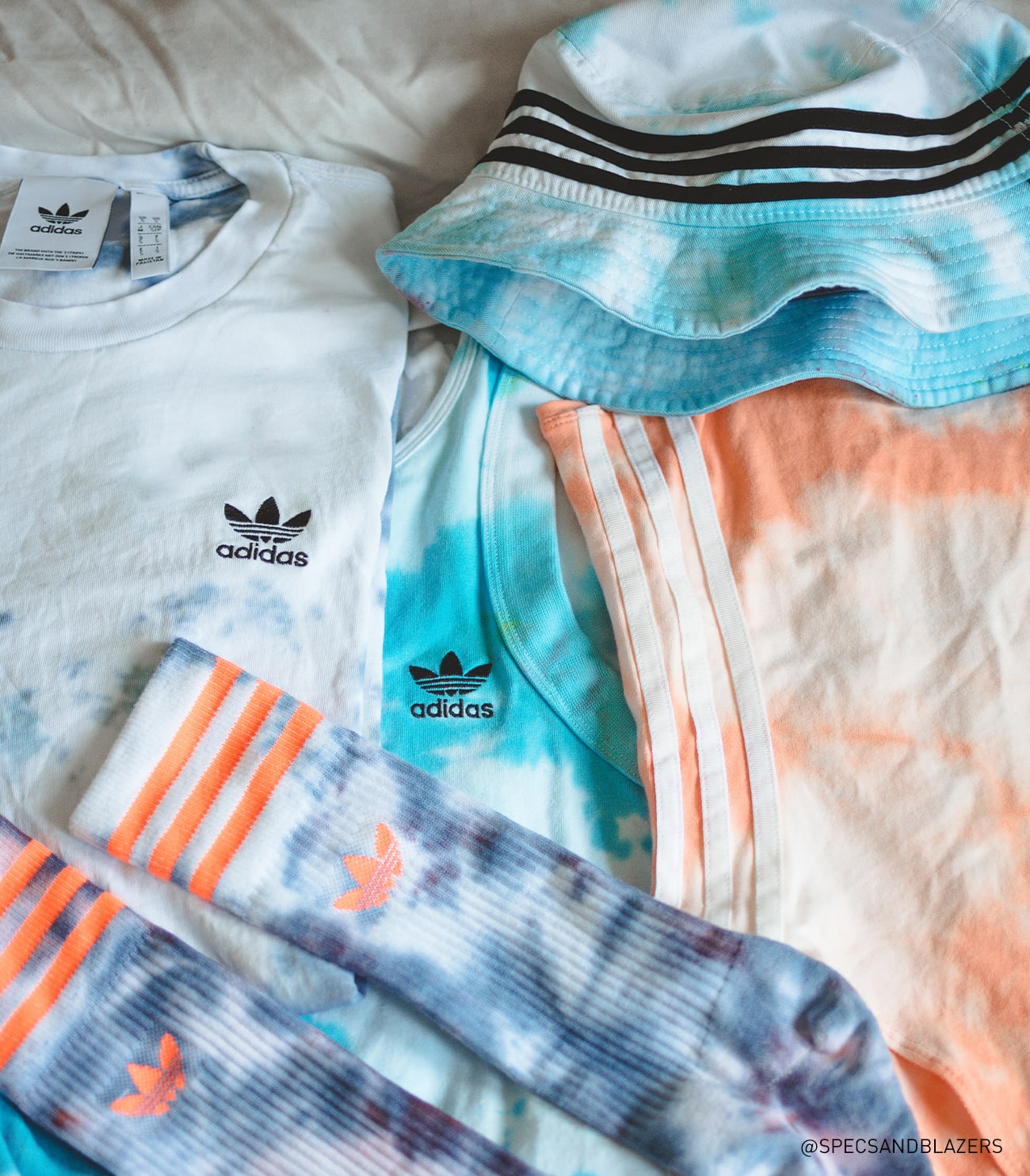 Tie dye is all about creating something unique and surprising, so feel free to experiment. Try splattered lines of colour for a subtle result or completely saturate your bundled garment with dye for more vibrant hues. The tighter you wrap your bundles, the less the dye will seep under the rubber bands, creating a more striking resistance effect.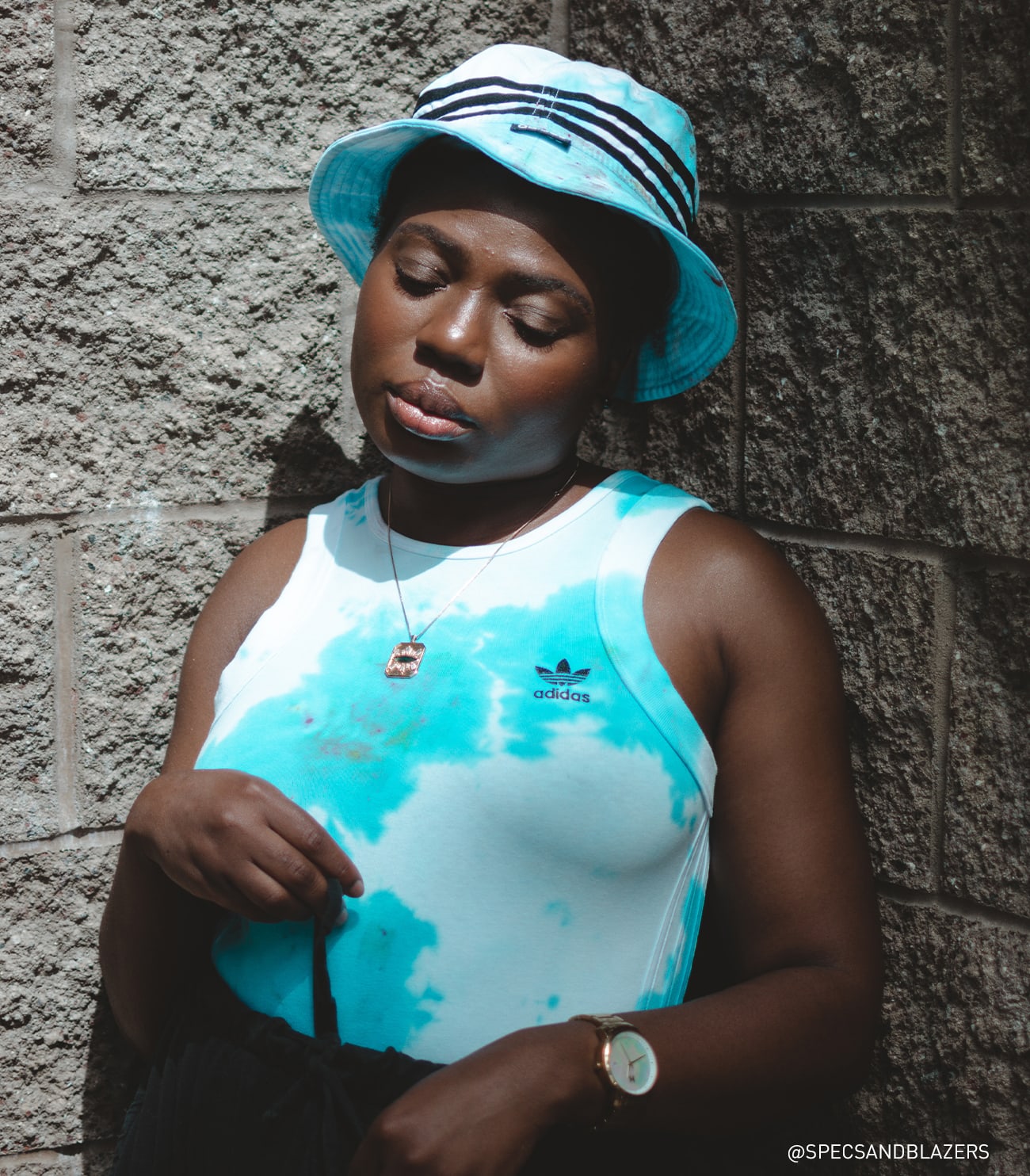 WATCH: LEARN HOW TO TIE DYE WITH SPECS AND BLAZERS
Check out this video from Niké of Specs and Blazers to watch her step-by-step tie dye method:
TIE DYE TECHNIQUES: BEYOND THE BASICS
Once you know how to tie dye, you can use different folding, tying, and bundling techniques to create all kinds of patterns and prints. Here are a couple classic tie dye techniques:
Tie dye stripes: To create stripes with tie dye, start by laying your wet undyed garment flat on your work surface. Starting at one end, make a fold a few inches wide. Repeat this fold in the opposite direction. Continue making these accordion-style folds until the entire garment is folded. With rubber bands, tightly wrap or tie the folded garment in regular intervals. Each rubber band will create a resistance point for your stripes. For bigger stripes, space rubber bands further apart. For smaller stripes, use more rubber bands spaced closer together. You should have a tightly folded tube, held together by rubber bands.
For one colour of stripes, apply dye to alternating strips of the folded item, using the rubber bands as a guide. Create a two-colour tie dye stripe pattern by applying your second colour of dye in stripes between the first colour.
Spiral tie dye: A vibrant spiral of colour is one of the most iconic tie dye patterns, especially for hoodies, t-shirts or bandanas. To create your own tie dye spiral, start by laying your wet, undyed item flat on your work surface.
Find the spot on your garment where you want the centre of your spiral to land. Pinch this centre spot and twist. Continue to firmly twist in the same direction until the entire garment is twisted into a tight spiral, almost like a cinnamon roll.
Use a few rubber bands to tightly secure your spiral. Wrap the rubber bands crosswise around the centre point– imagine slicing a pizza. Apply your tie dye to the wedges of exposed fabric between the rubber bands. You can use as many colours as you want­, or just one or two. To give this classic pattern an edgy update, try spiral tie dye in a neutral colour like dark blue, tan or grey.
WHAT ABOUT TIE DYEING WITH BLEACH?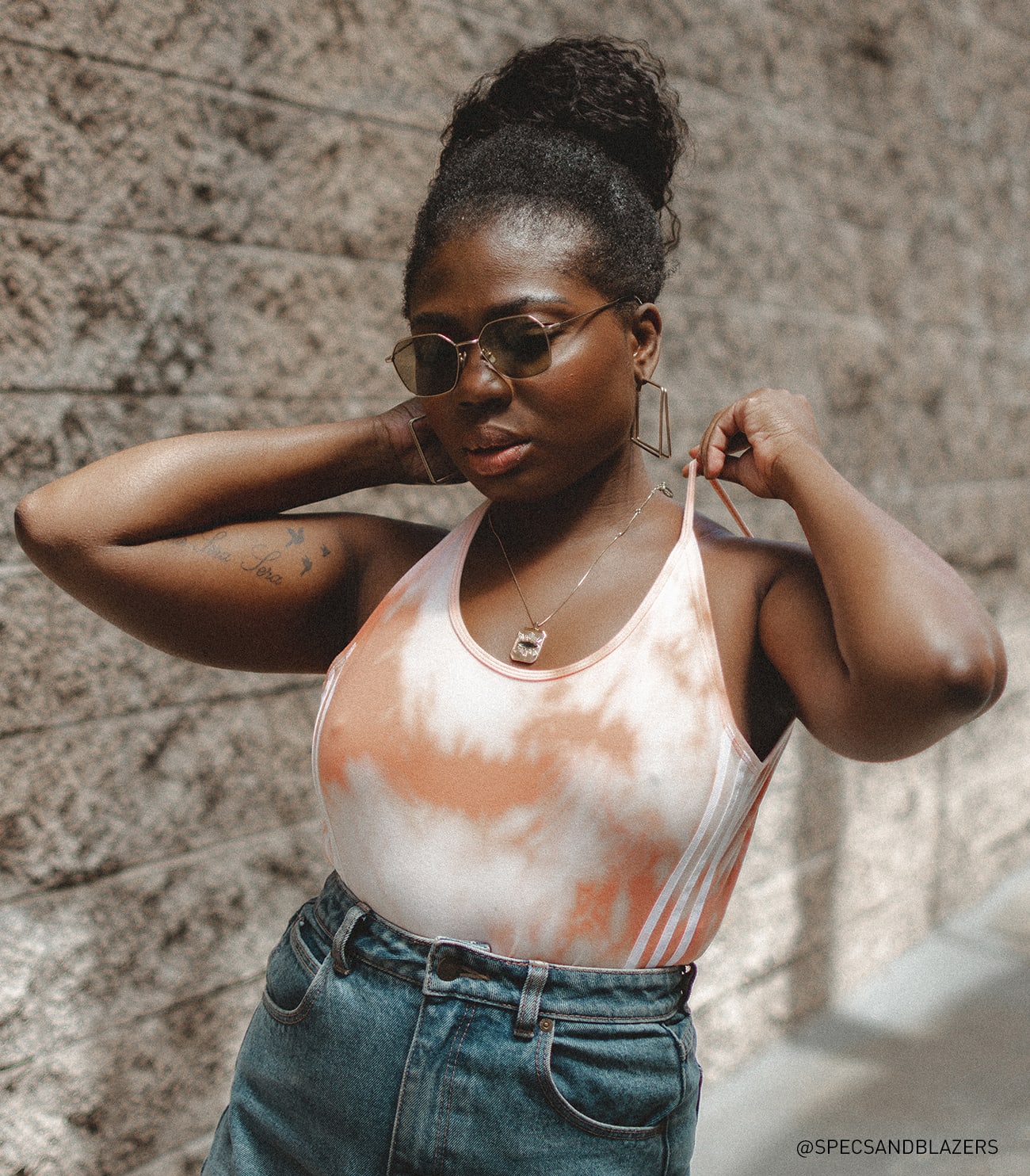 Creating the effects of tie dye with bleach is sometimes called "reverse tie dye" or "bleach tie dye." Diluted bleach can create the same bold patterns as tie dye, by removing colour from fabric instead of adding it.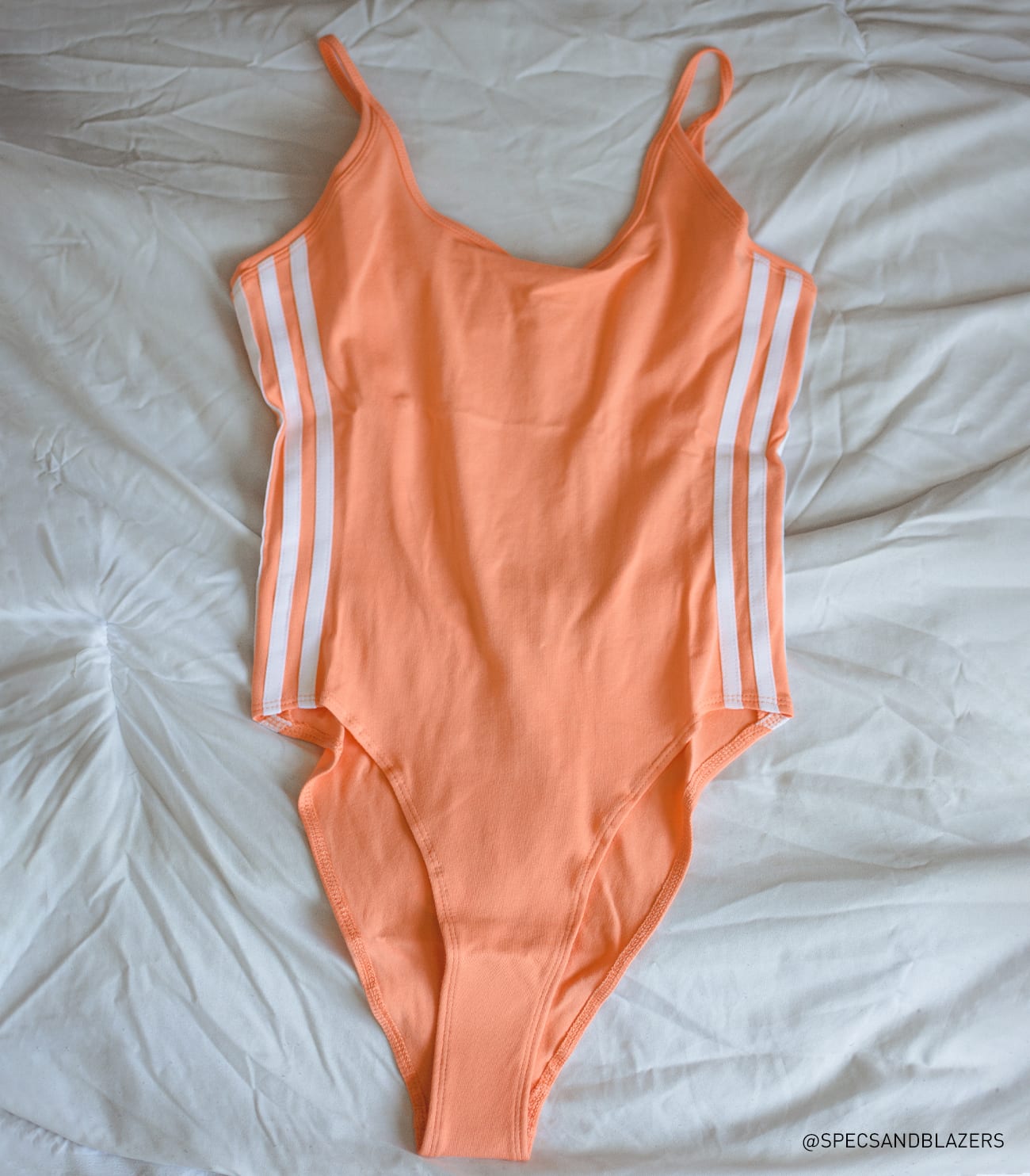 To "bleach dye" your own clothes, start with something made of cotton in whatever your favorite colour is. Follow the same directions for wetting, folding, and tying as you would for tie dyeing.
Fill a plastic squirt bottle with diluted bleach. Start with a ratio of one part bleach to three parts water. It's important to be extra careful when working with bleach, even after it's diluted. Always wear gloves and eye protection, and only use bleach in a well-ventilated area.
Apply diluted bleach just like you would regular tie dye. You'll begin to see the fabric lighten immediately wherever you've applied the bleach solution.
Bleach works quickly, so watch carefully as you apply the bleach solution and don't leave your item unattended. Continue to slowly apply the bleach solution and stop when you can see areas of the garment have lightened to your desired shade.
Rinse your bundle with clean water, unwrap and unfold the item and rinse it again, thoroughly. Machine wash your freshly bleached items immediately and separately from your other laundry.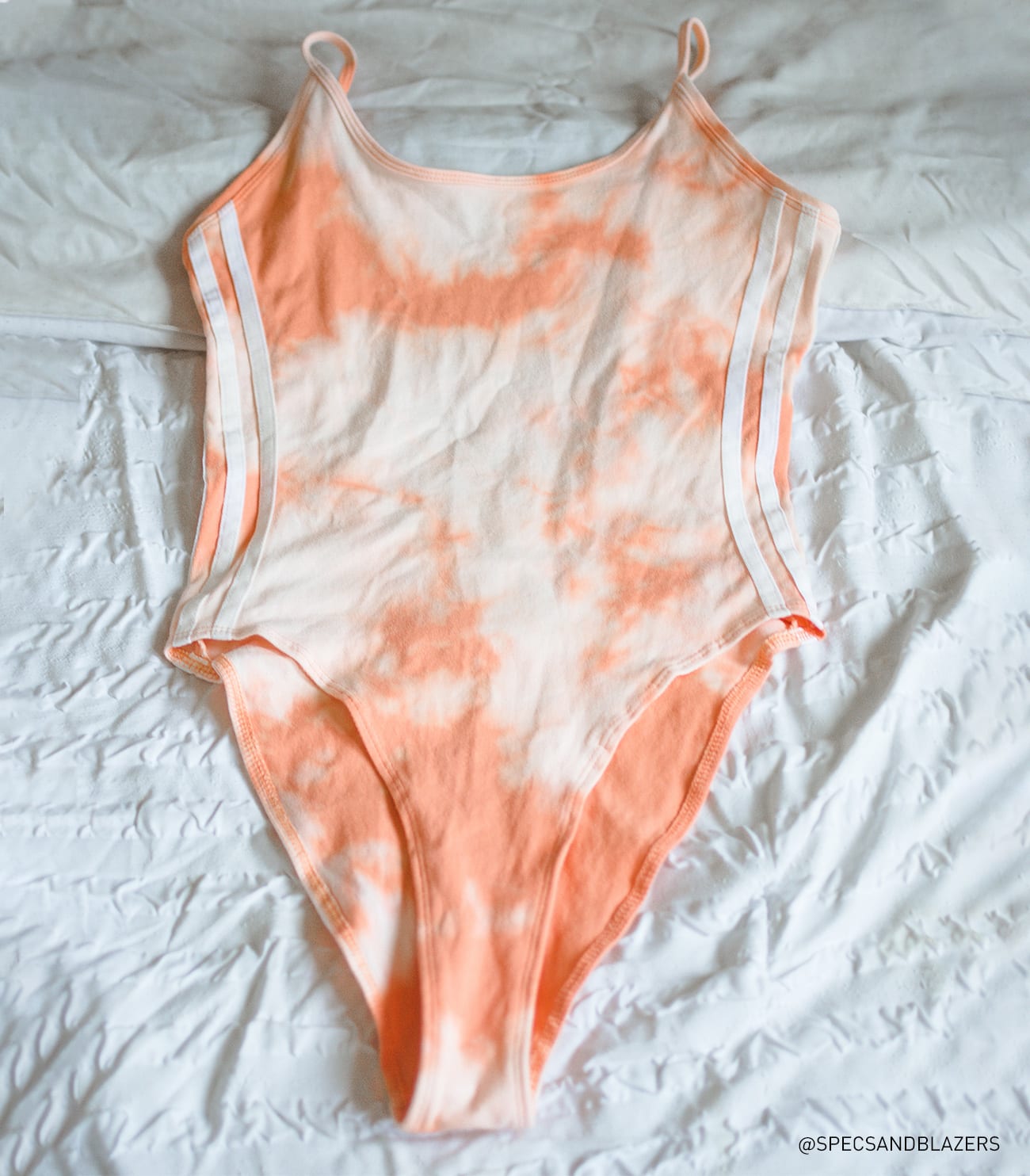 TIPS TO STYLE YOUR TIE DYE
We asked Niké to share some tips for styling tie dye to look on-trend and modern. Here's what she told us: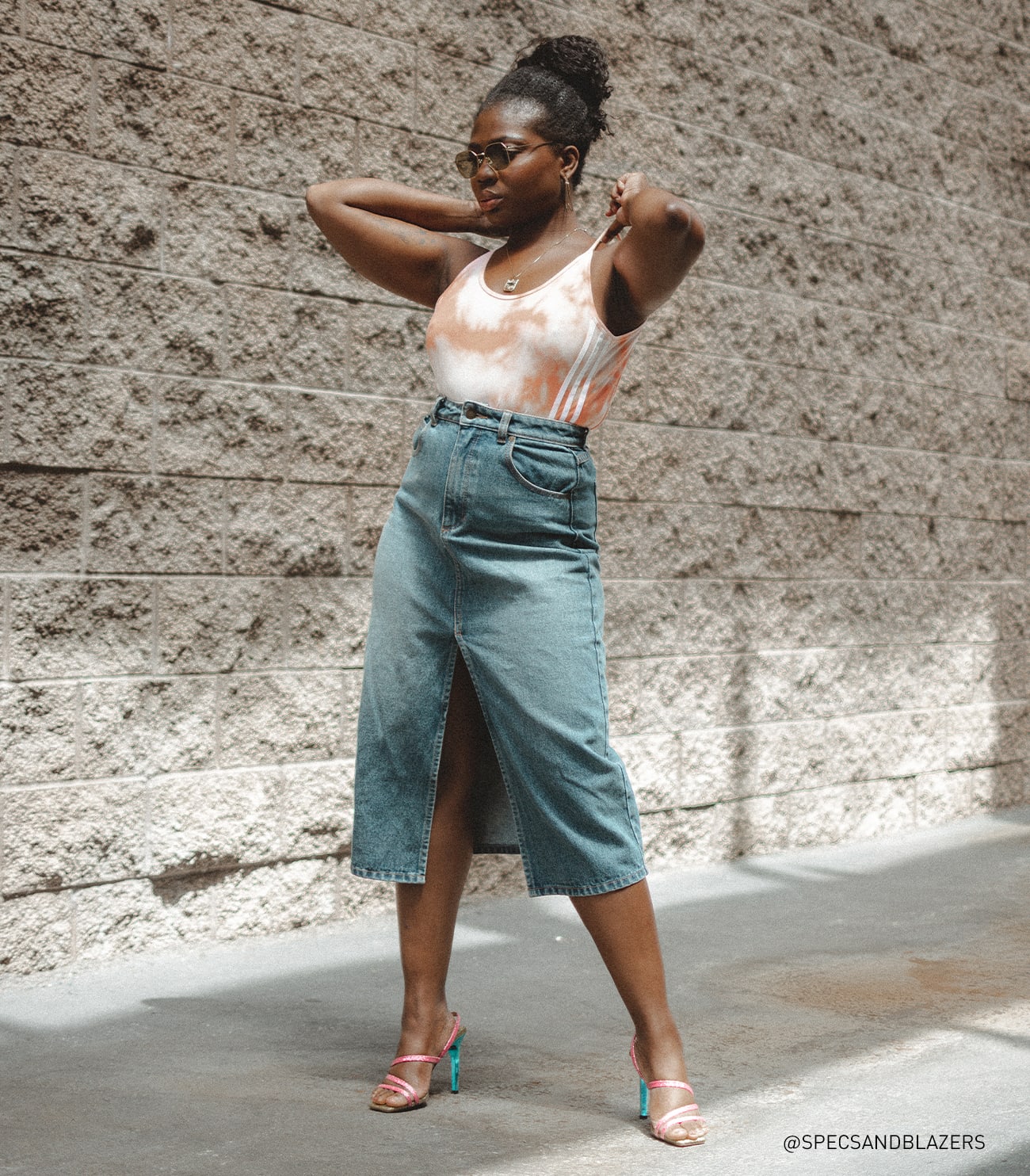 "If you're not sure how to wear tie dye, try just one tie dye piece paired with a solid item." In soft pastels like this bleached bodysuit, tie dye is bold and unexpected.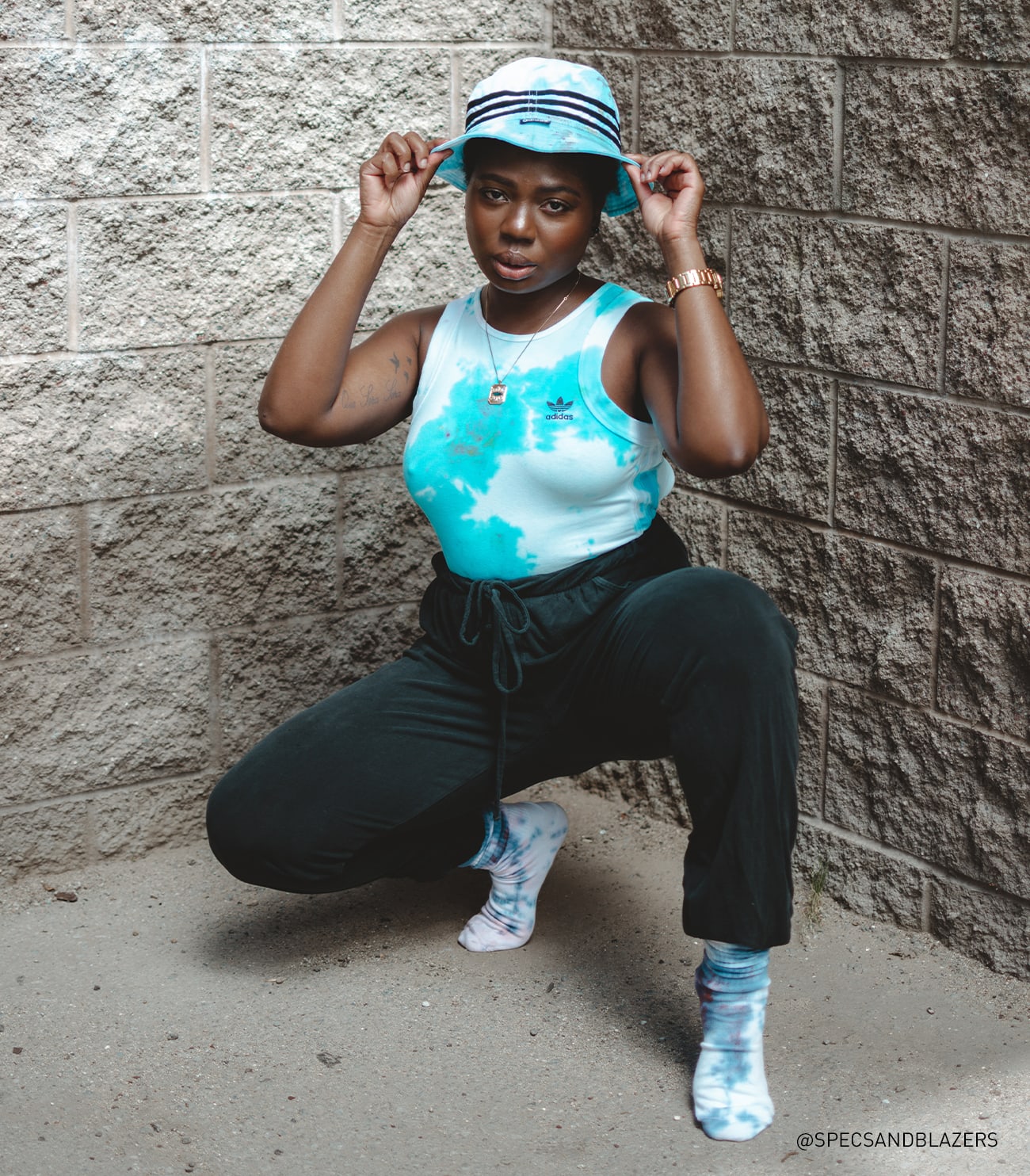 Ready to go all-in on tie dye but not in a "Jerry Garcia" way?"Modernise tie dye with a completely monochromatic look from head-to-toe."
Stay Updated
Be the first to know all about stories, launches and events.