FOOTBALL SURFACE TYPE: ARTIFICIAL GRASS
It looks like real grass, behaves like real grass but is made of synthetic fiber. Find out how to ensure your game is the real deal.
WHAT IS 3G?
The kind of 3G we're talking about is the latest thing in synthetic grass not the latest thing in mobile phone coverage. Third generation (3G) artificial grass (AG) is also known as: artificial lawn, synthetic grass, fake grass, fake lawn grass, faux grass, frass, football grass, waterless grass, maintenance free grass, pet grass and landscape grass.
WHAT IS 4G?
Although 4G is the latest technology in artificial grass, it has yet to be officially graded governed or approved by any recognized standards. In a nutshell, 4G has the same characteristics as 3G Artificial Grass but without the rubber crumbs.
HOW DOES IT WORK?
It looks the same as natural grass, behaves the same way, but is made of synthetic fiber that is much more abrasive. It's an all-weather surface that is infilled with a mixture of sand and recycled rubber granules and stands up really well to heavy, repeated use. Artificial grass blades are longer than natural grass which gives the surface a much deeper feel.
IS IT BETTER?
Overall, artificial grass football pitches are much more user friendly than real grass ones. They are ready to play on in virtually all-weather conditions and require very little maintenance in between use. This helps in areas where there is limited space and one pitch is used and shared by several different teams. It also means that teams can keep their training schedules intact during wet weather. Artificial grass comes into its own in wet, wintery conditions, with easy drainage it can handle heavy downpours with ease and resist freezing temperatures as low -20C.
DOES IT LAST?
Over time, artificial pitches last much longer than natural turf ones. On average an artificial pitch can withstand up to 2,000 hours of play per year. A natural turf pitch can take between 600 to 800 hours of play per year before it starts to become unplayable and in need of some restoration time. The rising popularity of artificial pitches is also due to the fact that they are extremely low maintenance. Artificial grass does not need to be cut or fertilized and there is no need for irrigation which is a huge advantage in the hot summer months. Deep cleaning of artificial turf is only necessary every two to three years..
IS IT FIFA APPROVED?
FIFA introduced a Quality Concept for artificial grass in 2001 to ensure the safety of players with the highest standardized quality of artificial grass. This Quality Concept incorporates a rigorous testing program with tests on the field and in the laboratory. Manufacturers could then apply for a licensing agreement to attain the FIFA Recommended mark.
WHEN WAS IT FIRST OFFICIALLY USED?
Artificial grass was first used in an international competition at the FIFA U-17 World Championship in Finland in 2003. Ten games including the final between Brazil (1) and Spain (0) were played on the FIFA Recommended and approved artificial grass. There was an extremely positive response to both the playability of the surface and the level and extent of injuries. FIFA concluded that artificial grass that is specially designed for football replicated the QUALITIES of natural grass to the point that it was fully acceptable at all levels of the game.
WHAT ARE THE BEST 3G/4G BOOTS?
Not all types of boots can be used on 3G & 4G Artificial Grass. Stick to the rule that blades or full studs should not be used. Why? Blades and studs can be dangerous for you and damaging to the surface. Blades and full studs are designed for play on softer ground and will give you too much traction. When you accelerate you will find your boots will get caught up in the surface.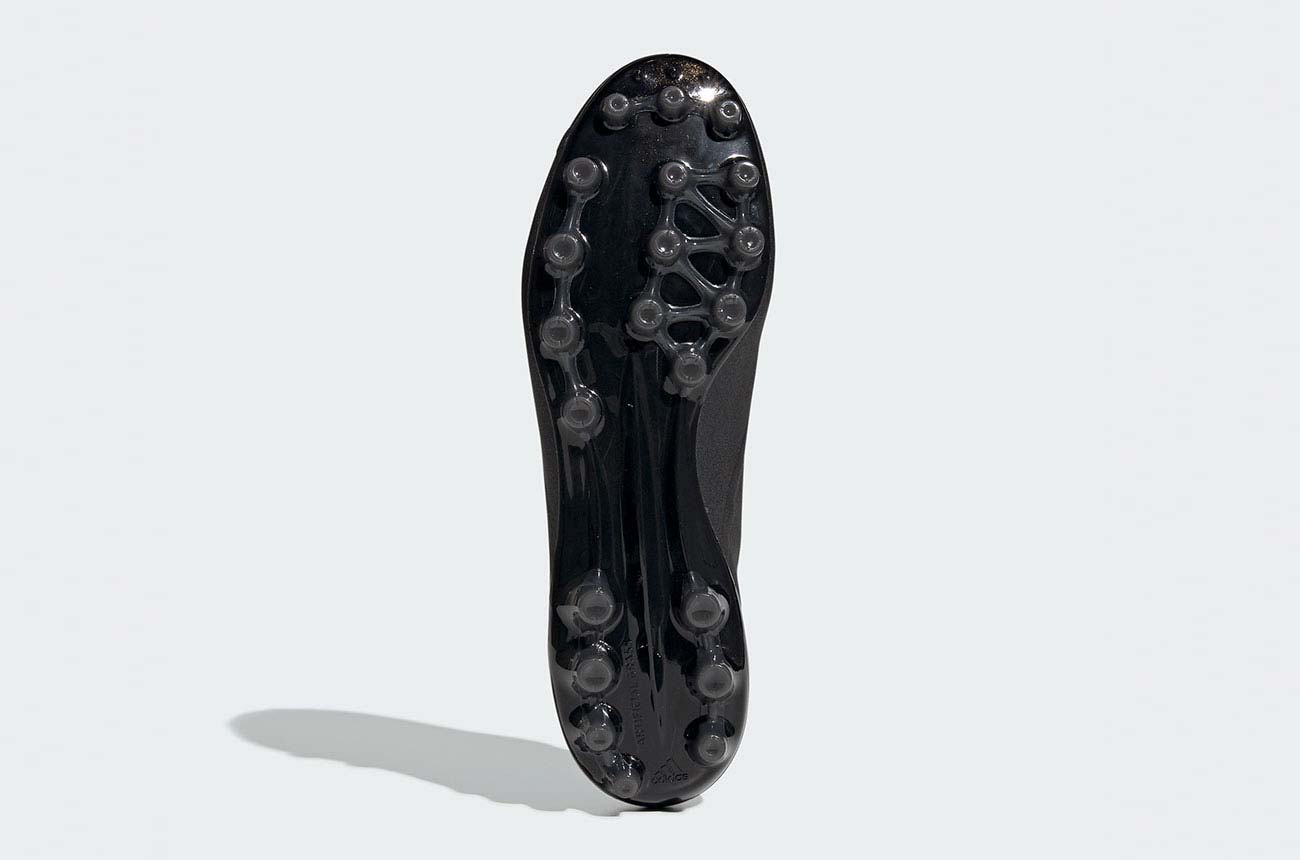 WHICH SOLE PLATES WORK BEST?
The most important element of the boot to consider for artificial grass is the sole plate. Most boots now refer to AG in the name which relates to the Artificial Grass plate. Look for rounded, plastic studs which are shorter than normal studs but longer than the dimples found on a regular turf trainer. AG sole plates deliver just the right amount of grip to give you sharp bursts of acceleration when you need it.
DOs & DON'Ts:
Don't ever wear Soft Ground (SG) boots on artificial grass. Soft Ground soleplates have metal studs which will damage you and the surface you're playing on. Do remember not to do any knee slides.
Stay Updated
Be the first to know all about stories, launches and events.