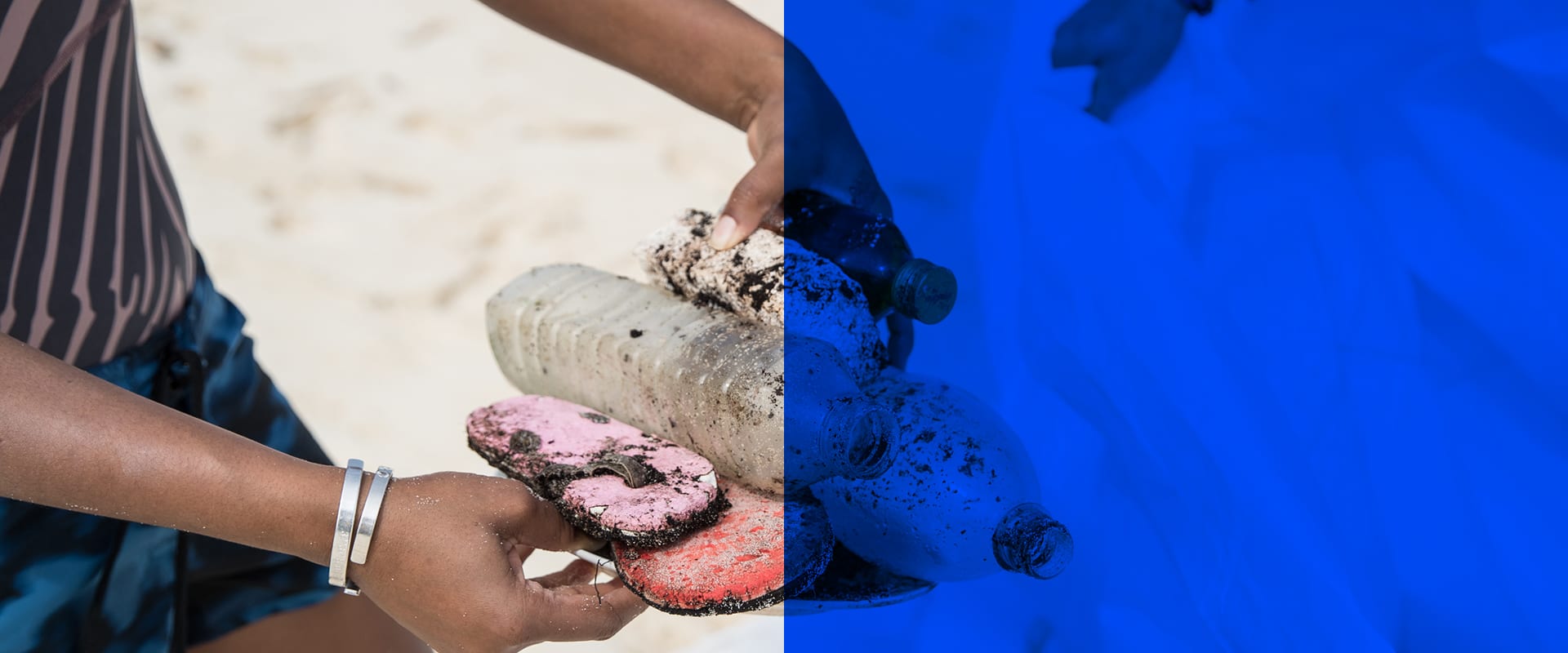 PARLEY OCEAN PLASTIC®
Together with Parley, we turn plastic pollution into performance sportswear.
FROM THREAT INTO THREAD
Parley Ocean Plastic® is created from upcycled marine plastic waste that is intercepted from remote islands, beaches and coastal communities. We use it as a replacement for virgin plastic in the making of all adidas x Parley high-performance sportswear. After collecting plastic waste from coastlines, it's baled and sent to Parley supply chain partners. There it's shredded and reworked to become high-performance polyester yarn: Parley Ocean Plastic™, which is then used to create adidas x Parley sportswear, that's as good for the planet as it is for your workout.
TACKLING PLASTIC
Over 5 trillion pieces of plastic litter our oceans. And every minute, one truckload of plastic ends up in our oceans. By 2050 there may be more plastic in our oceans than fish. Plastic does not bio-degrade like natural materials; it breaks down into even smaller pieces, which animals mistake for food. If the sea life is consuming it, then we are too. It's not too late to turn this around. Recycling is the first step in breaking the cycle, but we need to rethink and reinvent to eventually eliminate plastic. It's time to shift our attitudes, our perspectives and our habits. We must find ways to synchronise the economic system of humankind with the ecosystem of nature. Let's do it together.

DO YOUR PART
Our oceans need our help. Small changes in our daily habits can make a big difference. You can start by using a reusable water bottle, taking your own bag to the store when you go shopping and saying no to plastic straws when ordering a drink.
THE FUTURE STARTS TODAY
We're working to save our oceans, for us and generations to come. That's why we're using recycled materials to prevent waste and conserve resources.